Picture lighting can look like an extremely difficult area, but as you'll see if you follow these pointers from acclaimed expert, Tianna J Williams, you can get up to speed reasonably rapidly– and without spending a lot on devices. Tianna just started as a pro 6 years back and has actually learned some truly important portrait lighting secrets.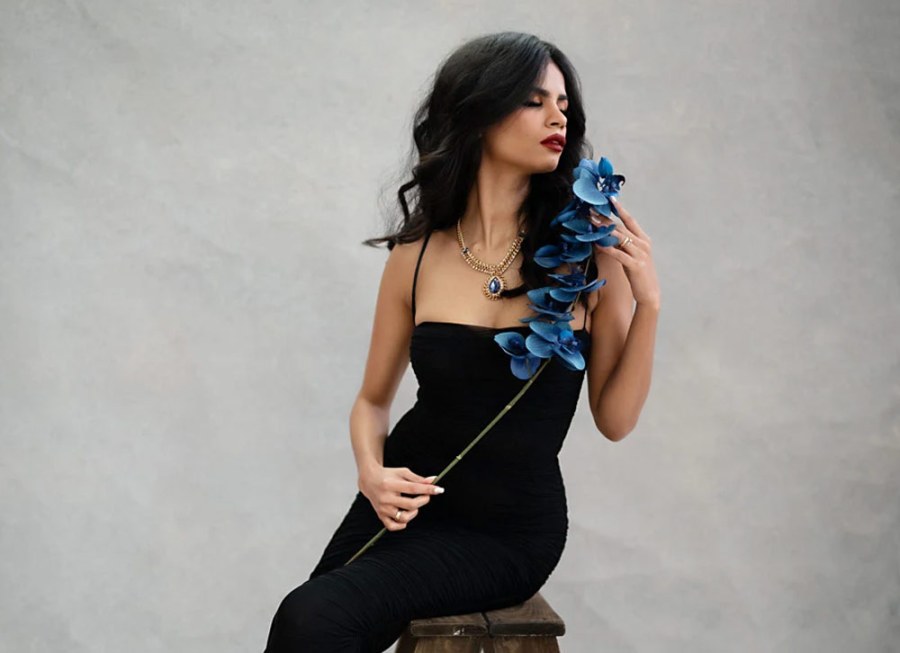 Tianna swapped a career as a midwife to pursue her imagine becoming a pro professional photographer and has actually considering that won numerous awards for her pictures. Back in 2017, she left behind the responsibility of bringing brand-new life into the world for the obstacle of the self-employed life of a professional photographer. Starting out with nothing more than an enthusiasm for photography, her photographic journey has actually taken her from shooting in her living room to producing beautiful pictures in her large studio in among the trendiest locations in Birmingham.
Dabbling in different categories, it was a masterclass she took in 2018 that reminded her of her underlying passion for females and convinced Tianna to utilize her experience as a midwife to utilize her organization as a maternity session professional.
Tianna has actually built a multi-award-winning practice specialising in maternity photography, empowering her clients through gorgeous portraits that catch their journey from pregnancy through to motherhood. A lot of her customers return when the child has gotten here, to continue the traditions of memory-making.
Now a Nikon Creator, Tianna's work is likewise increasingly encompassing a wider portfolio of portraiture beyond the maternity sphere. In her downtime, she invests a great deal of time checking out imaginative lighting and styling methods that she can use on her customers.
If you are motivated by Tianna's success, take a look at our guides to picture photography and how to master art picture photography. We've likewise got money-saving guides to the best cams for portrait photography and the best lenses.
What are Tianna's leading ideas for much better portrait lighting?
Last December, Tianna started a collective job with a friend and fellow professional photographer Simon Lewis, equipped with a mood-board, an unbelievable model, backdrops and the objective to produce something excellent. Listed below, she discusses how she accomplished such amazing outcomes. Continue reading for her insights and advice..
Paramount lighting.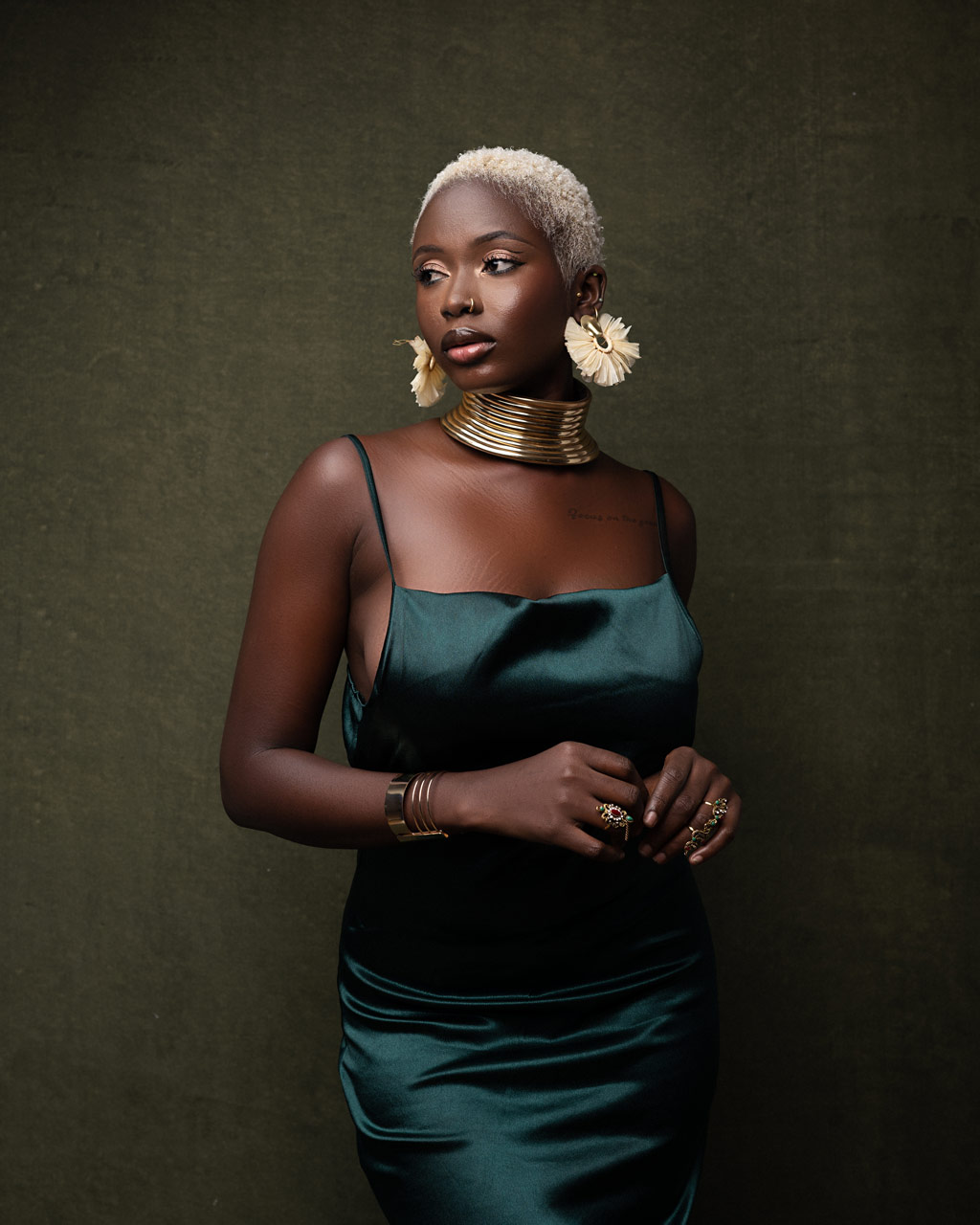 Design photographed on a shoot with Simon Lewis. Nikon Z6, 50mm f/1.2.
This picture, of Glory Eselojor, was lit using an Elinchrom ELC500 monobloc flash, modified with the 150cm Indirect Octa as the essential light and placed in an 'nearly' paramount position. Paramount lighting, likewise called butterfly lighting, is recognisable for the 'butterfly wing' shaped shadow under the nose. See Tianna's diagram below..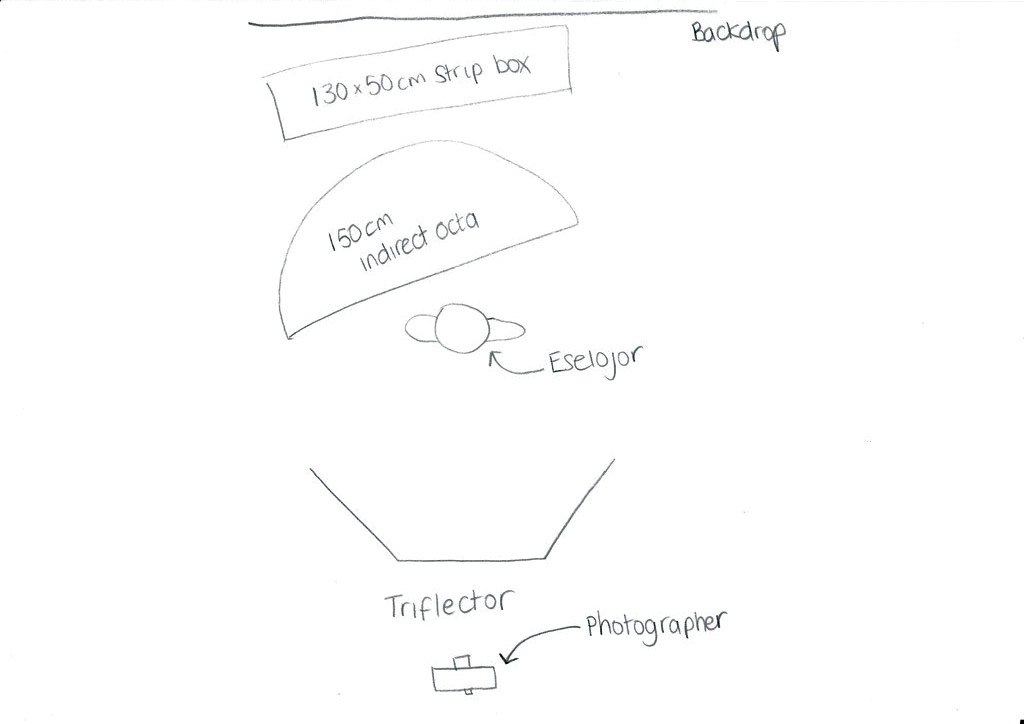 The light is generally above the customer, feathered or angled towards them. It is a popular design used by Paramount Studios (hence the name) and by numerous beauty and picture photographers today. A 130x50cm strip box was also utilized to supply some separation from the background and slightly illuminate her hair. My Click Props triflector was placed low down in front of her for fill.
Charm lighting.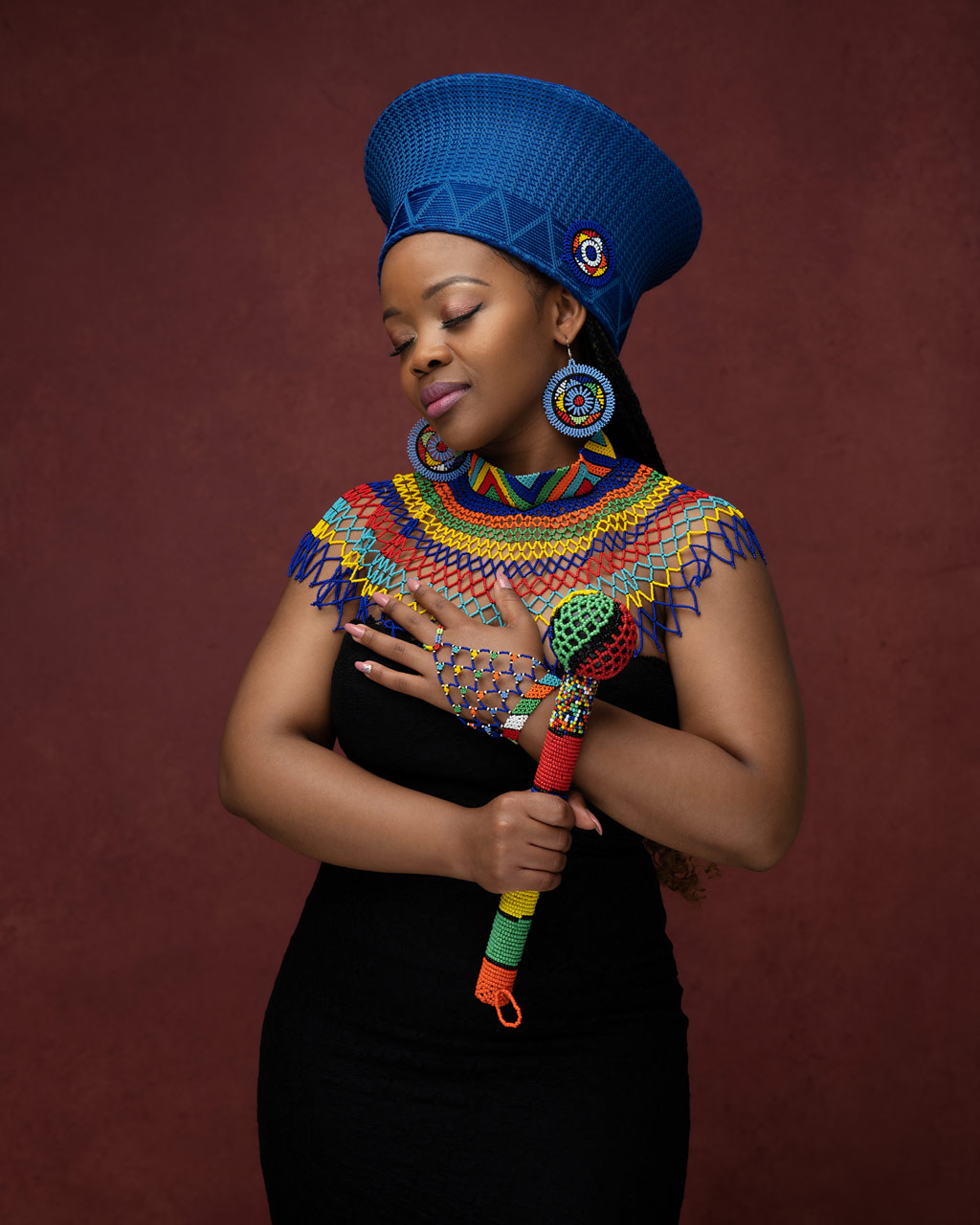 My good friend Oaitse, who I went to college with, checked out from her home in South Africa and brought these beautiful beads and hat from her Zulu culture.
This is what I would call classic beauty portrait lighting. Also called clamshell, where there is light above your customer and a reflector or source of light/bounce directly under the primary light source. It is ideal for portraits and particularly maternity, when you wish to flatter a customer.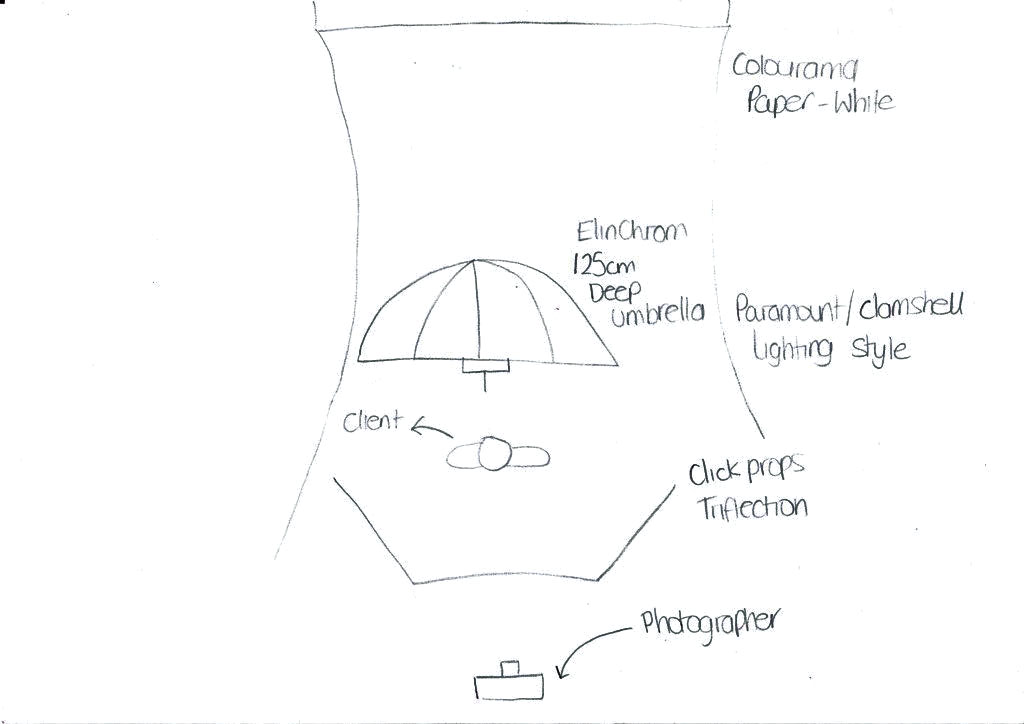 I used an umbrella here to keep the light soft adequate but smaller sized so more control over spill onto the background. Underneath that, is my favourite triflector. It gives an incredible bounce of light, beautiful catchlights and fill into the shadows.
Backlight.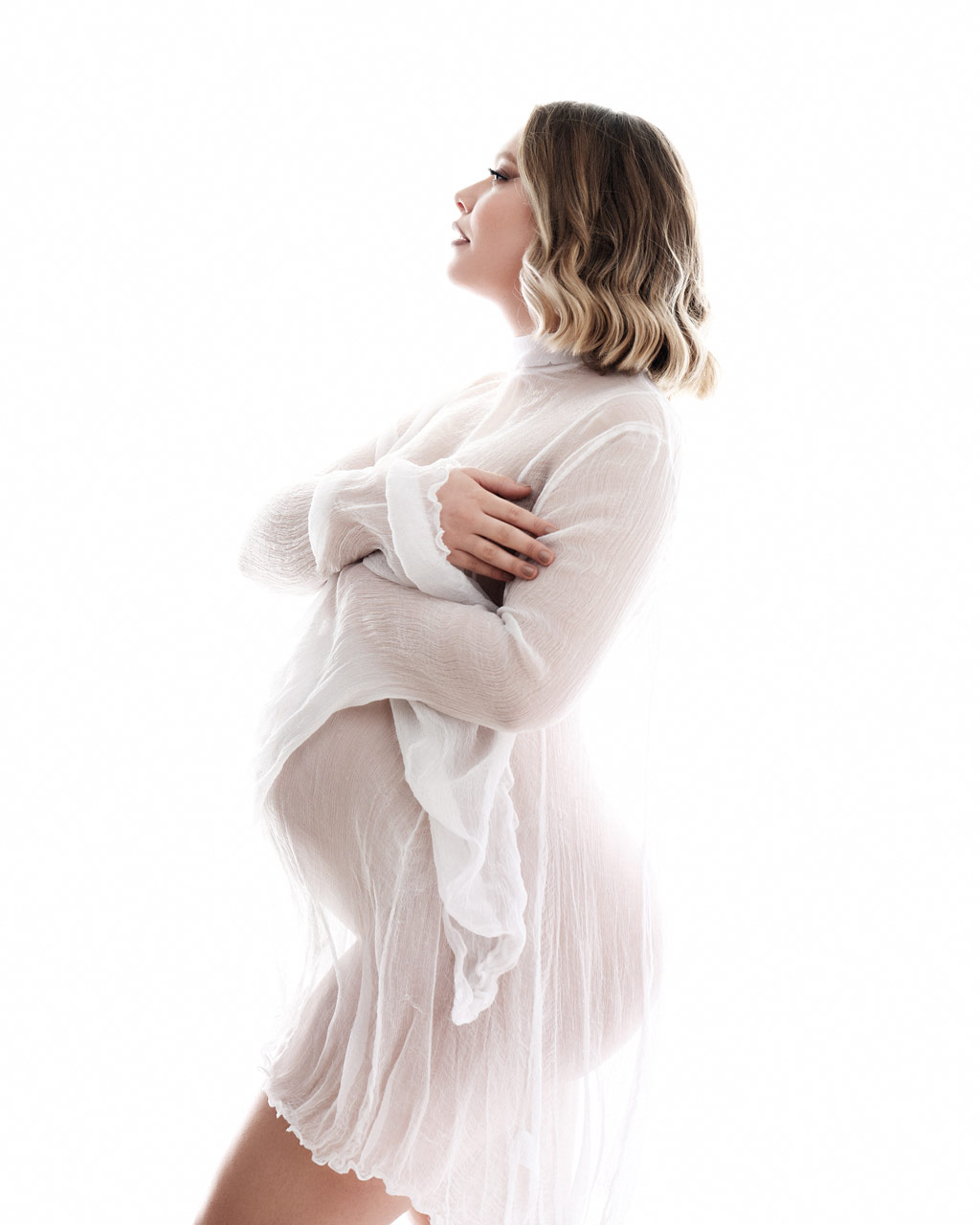 Jess came to my picture studio for a maternity session and this was a favourite from the shoot. Nikon Z6, 50mm f/1.2.
This image was developed utilizing 2 Elinchrom D-Lite 2's inside a Manfrotto Lastolite Hilite (basically a big, free-standing material lightbox that produces a 'wall' of light). I utilized this as a backlight, which meant the photographer-facing side of the customer remains in shadow.
With this set-up, to ensure I retain detail in those areas, I utilize 2 big 2.4 × 1.2 m V-Flats (foam board reflectors) with the white sides dealing with the client, which gives an enjoyable bounce of light back into the image. This provides me a bit more versatility in post when raising shadows and modifying my image to give a nice, brilliant picture with a soft, natural feel.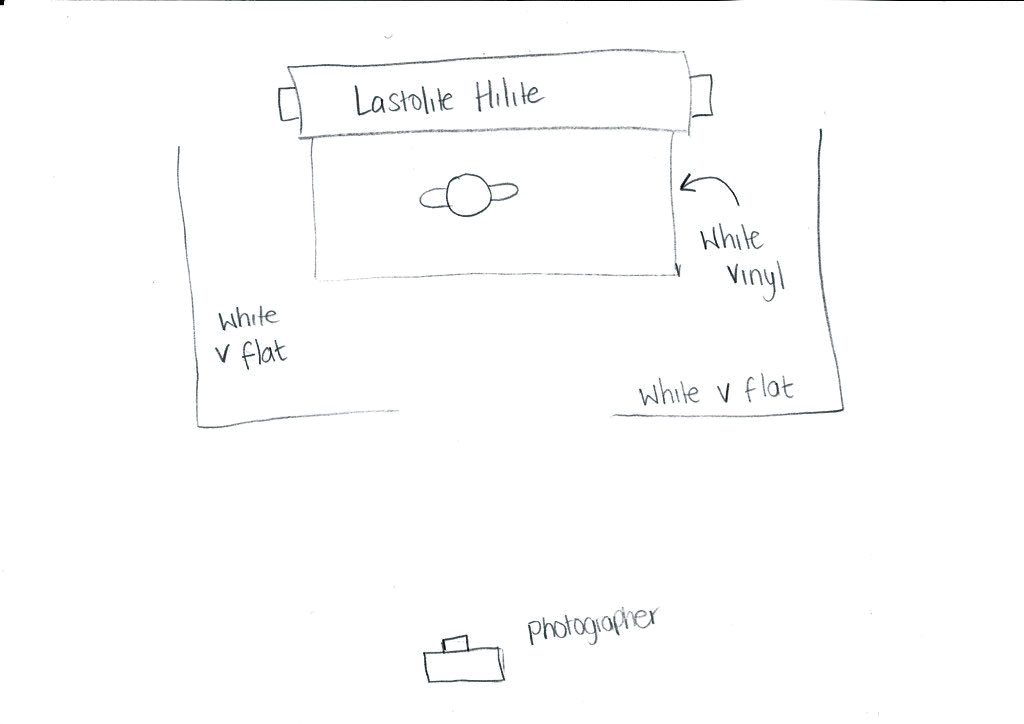 Blended lighting.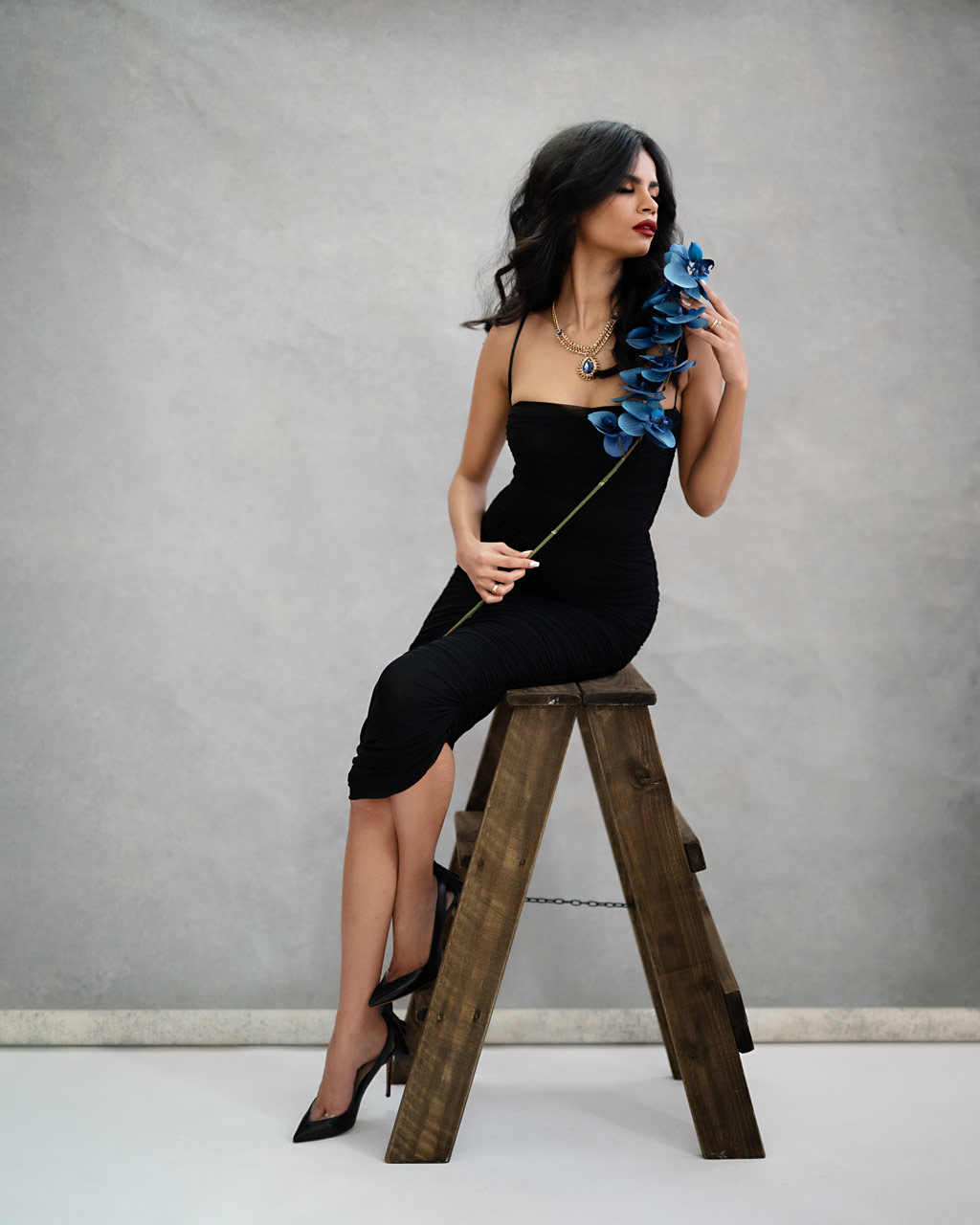 I utilized a step-ladder as a basic prop for this portrait of @Rebeca. Vianna.
This set-up is reasonably new for me. I utilized a combined lighting set-up to create this image.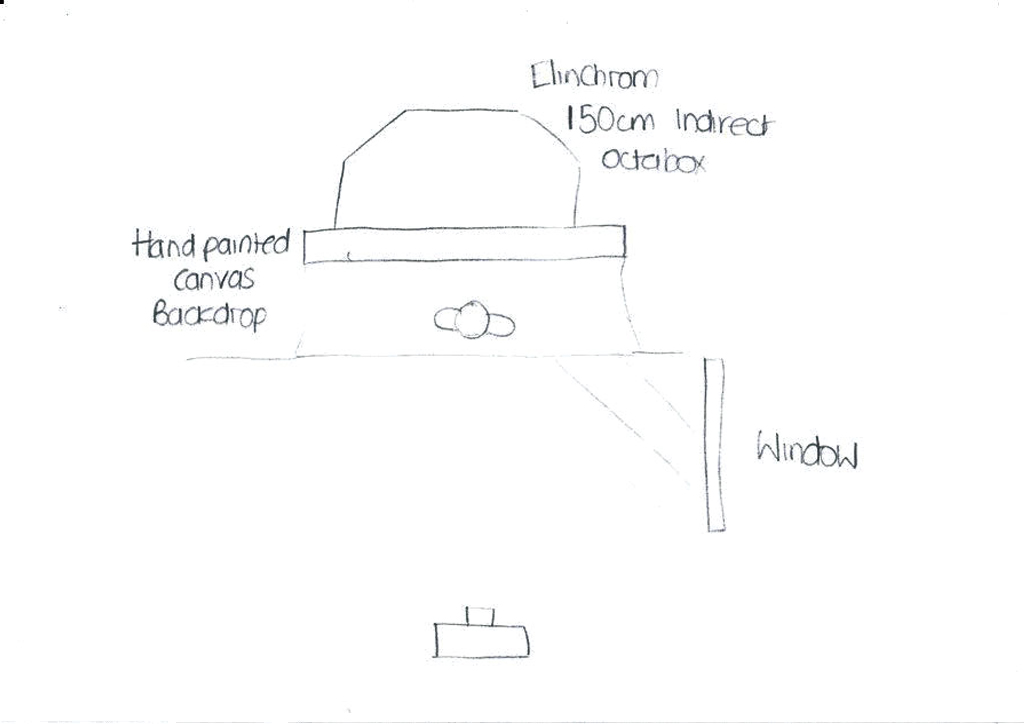 The 150cm Indirect Octabox is positioned behind the handprinted background, with just about a third of it exposed over the back, which included a soft light to her hair. I then chose to have a very soft light feel; I would utilize my windows and readily available light, which did imply showing up the ISO as it was not a really brilliant day. The results don't offer the impression that I used studio strobe at all which I enjoy!
Numerous lights.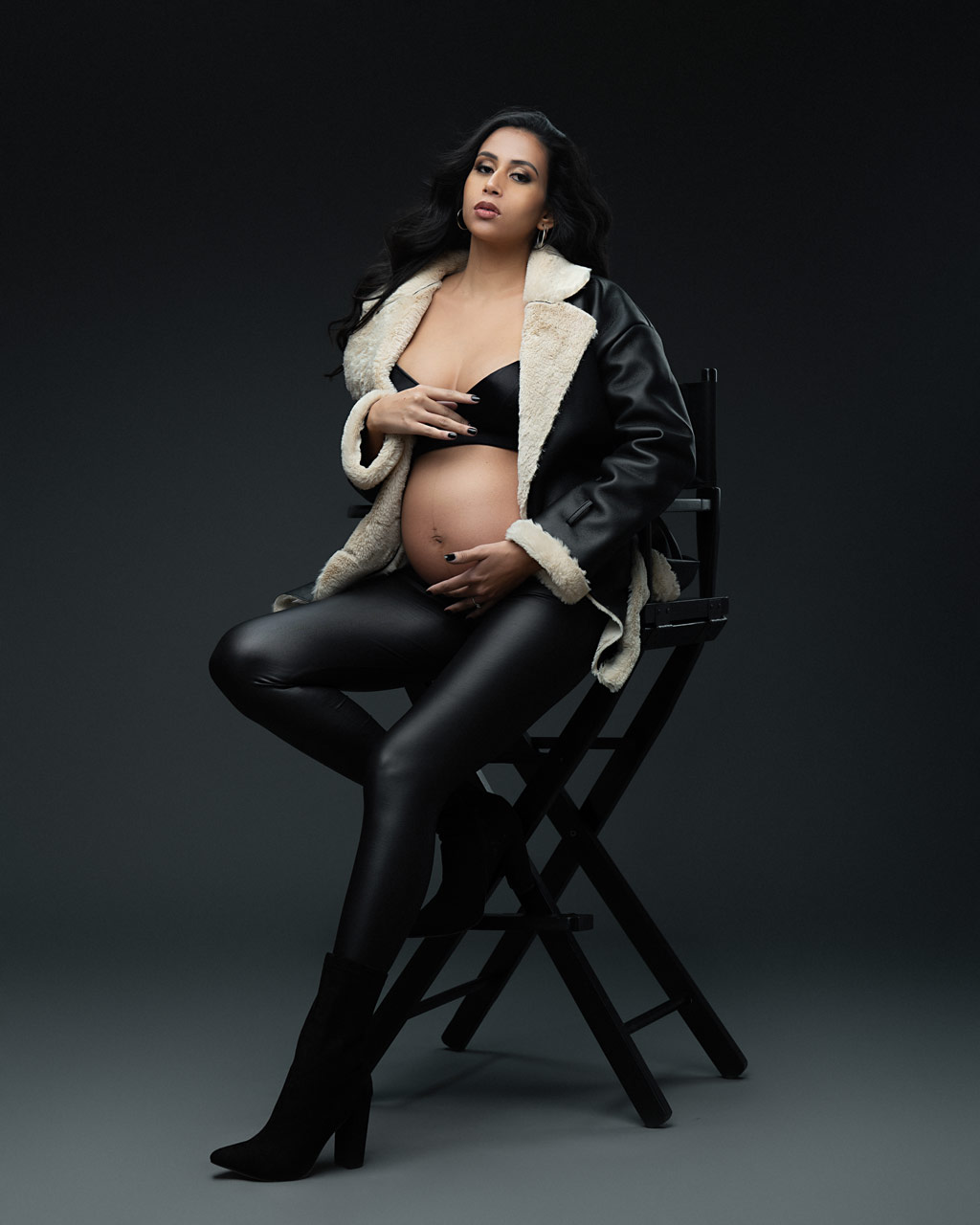 When customers trust your vision, magic takes place. Nikon Z 6II with 70-200mm f/2.8.
More of a technically created image, I wished to photo the client wearing dark clothes on a dark background so I included additional light to separate her from the background. What made this more of a factor to consider is her dark hair.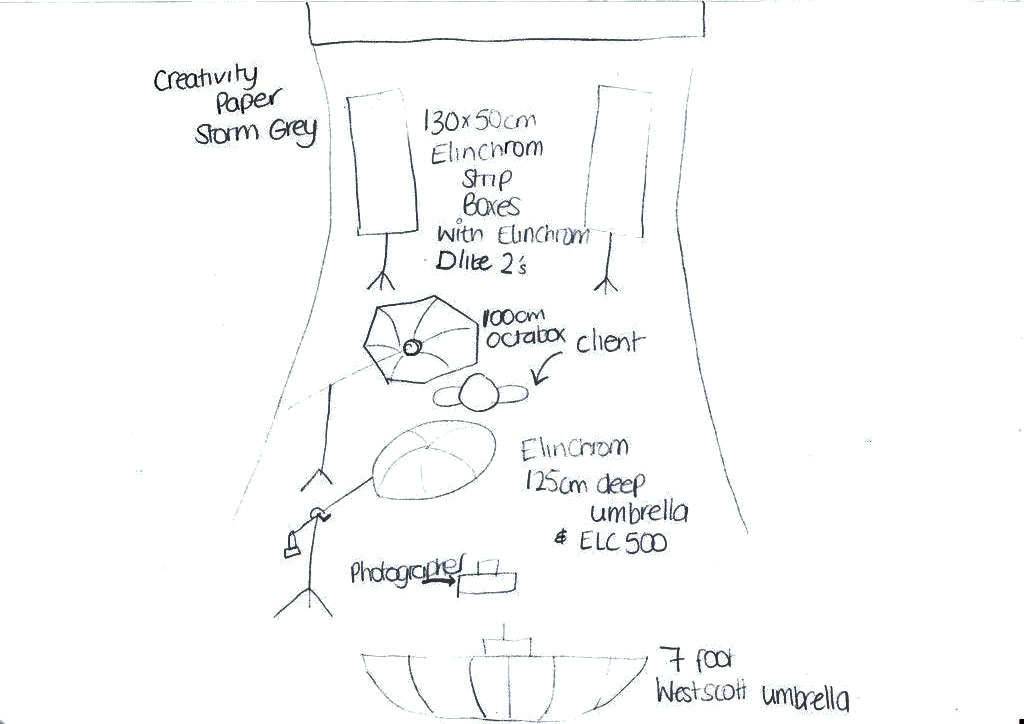 Using a fill light behind me lifted the shadows and minimized the level of blacks in the image. One 100cm Elinchrom octabox to light her hair and the 125cm umbrella to light her face.