Peter Dench talks to Jim Grover about his moving photo-reportage checking out how the generations that followed the initial Windrush generation are living their lives in the UK today.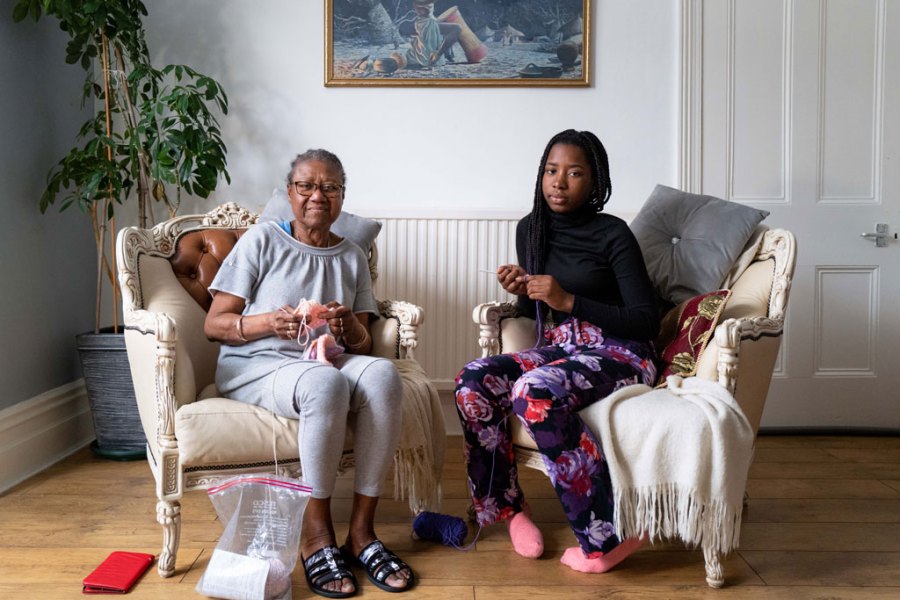 After almost a month at sea, on 12 June 1948, the British troopship HMT Empire Windrush anchored on a misty River Thames at Tilbury Docks, Essex. On board were 1,027 guests and two stowaways.
Among those hoping for a brand-new life in the United Kingdom was a future Mayor of Southwark, Sam King, who had served with the wartime RAF. His family had apparently sold 3 cows to purchase his ticket, which cost ₤ 28 10s, upwards of $700/ ₤ 600 today.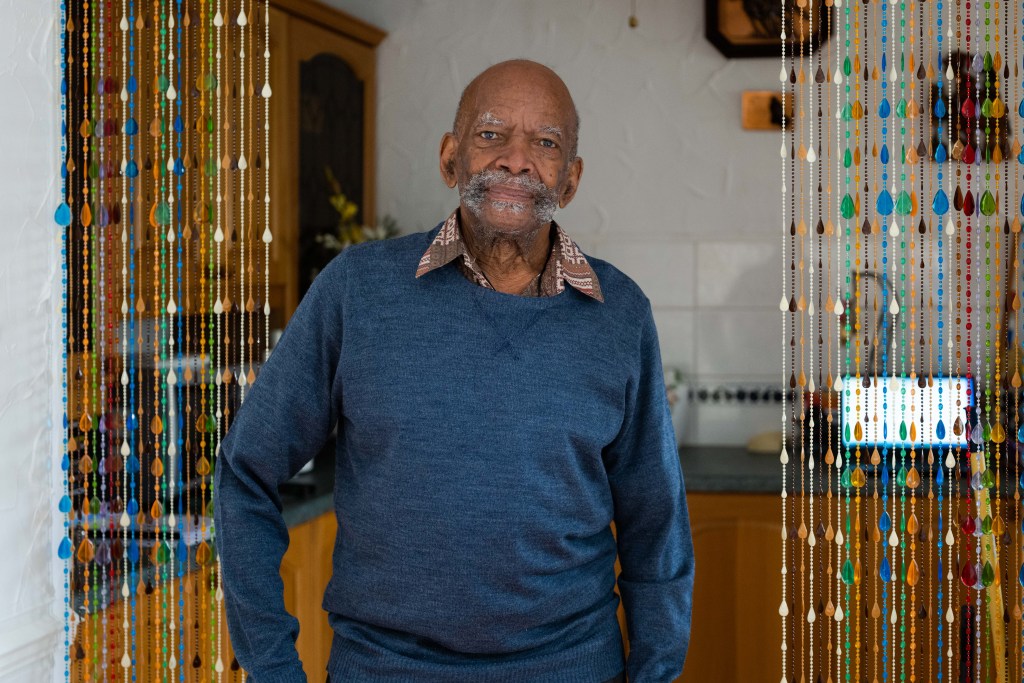 97-year-old Alford Gardner who was born in Jamaica and who is one of only 2 known surviving adult passengers from MV Empire Windrush in 1948. Photo credit: Jim Grover.
LEICA SL2 · f/2 · 1/80s · 35mm · ISO800
Another traveler seeking to develop a life thousands of miles from house was Alford Gardner. Born in Jamaica in 1926, Gardner is among only two recognized adult passengers alive today who travelled on the Windrush. He acted as an engineer and motor mechanic during World War II before he demobbed and cruised back to Jamaica.
Discovering it challenging to settle, he felt his future remained in the UK. Obtaining money from his dad, he bought a ticket to travel with his older sibling on the Windrush. Gardner finally settled in Leeds. Seventy years later on, at the last count, he had 21 terrific- grandchildren and no remorses about his choice to move to the UK.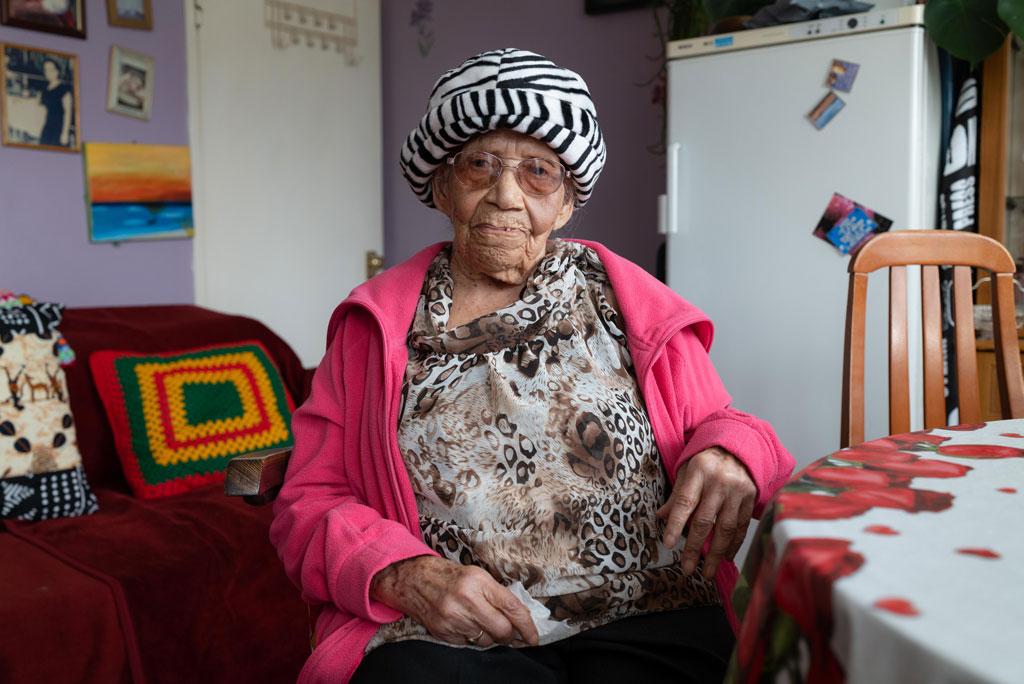 Merah-Louise Smith was born in Jamaica on 9 November 1912. Aged 110, she is amongst the oldest women of Caribbean heritage alive in the UK today. Picture credit: Jim Grover.
Photographer Jim Grover first fulfilled Gardner when he photographed and interviewed him for his 2018 reportage Windrush: Portrait of a Generation, which portrays the lives and traditions of the first generation of Caribbean migrants. We are reintroduced to Gardner in Windrush: A Voyage Through the Generations, a new photography exhibition and book by Grover to mark the 75th anniversary of Windrush's arrival.
I didn't want to simply go back and focus on the first generation. I decided to really focus on the generations that have come later on and to explore, in particular, how much of the unique culture and custom that the first generation brought, is still living and breathing in the subsequent four generations.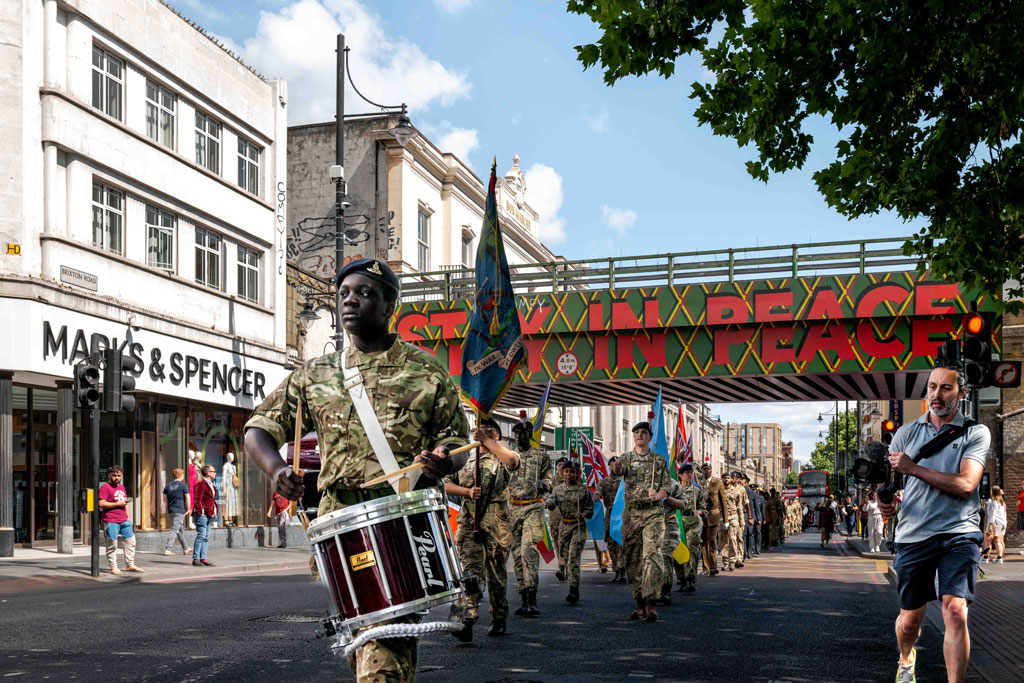 Led by a young drummer and comprising representatives from a variety of Caribbean and African nations, a parade marches along Brixton Road. Image credit: Jim Grover.
Fundraising
Grover diligently looks into the communities and lives of subsequent generations around the area in south London where he has lived for over 30 years and where lots of from the original Windrush generation settled. The information he gathered is enormous as the stories continued coming. He computed around $20,000/ ₤ 16,000 would be needed to inform them.
Utilizing the Kickstarter crowdfunding platform, $17,000/ ₤ 13,401 was vowed of a $12,000/ ₤ 10,000 goal (Grover covered the remainder personally). Working closely with photography manager Katy Barron, an exhibit launched on 1 June at the Clapham Library. The exhibition has a general story broken down into 9 stories introduced by a text panel limited to 350 words and 12 portraits. The exhibition and book provide a resource for people to delve deeper if preferred.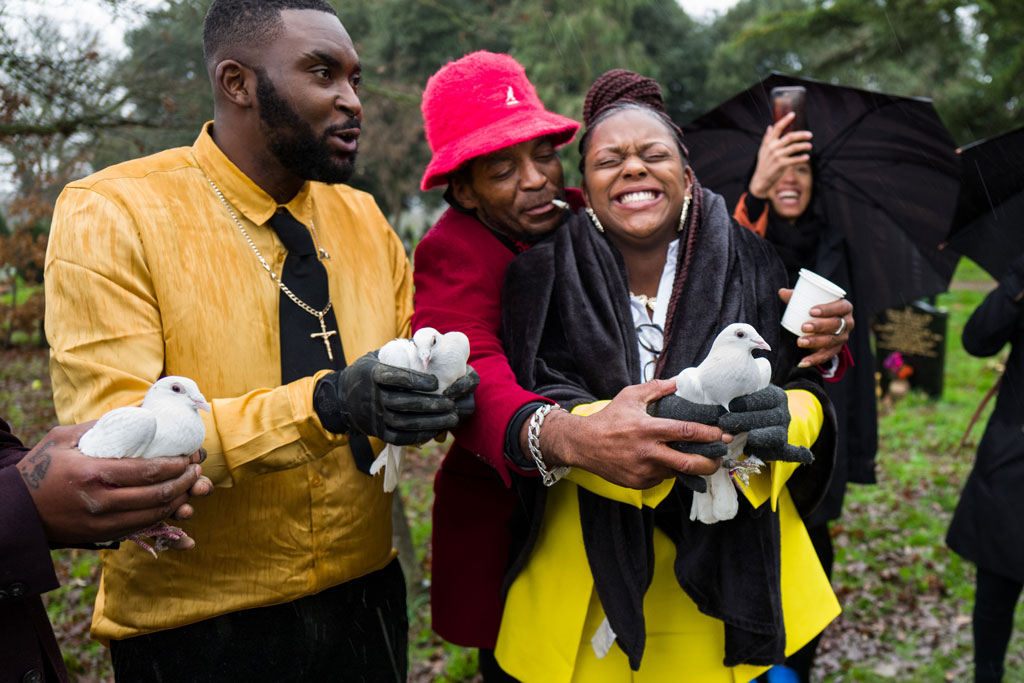 Jayanne and Jordan Davis, third-generation brother or sisters, release white doves at a standard Jamaican burial of their mother in Lambeth. Picture credit: Jim Grover.
Grover's reportage invites concerns and conversations around heritage and culture, and the giving of distinct customs from one generation to another. A number of the stories centre on the work the females do to keep Caribbean culture alive. Using natural light and working promptly and without fuss, he took his Leica SL2 and Leica Q (the previous with 28mm and 35mm lenses) into neighborhood centres, libraries, churches, homes, cooking areas and even cemeteries.
In one image packed with emotion, third-generation siblings Jayanne and Jordan Davis release white doves (symbolising the transport of the soul of the departed to paradise) at a conventional Jamaican burial of their mother in Lambeth Cemetery. In another, vocalist Audrey Scott belts out her hit song Goodbye My Love to a gyrating crowd at the launch of the Lovers Rock exhibition, a category of reggae presented by the second generation, at the Windrush Generation Legacy Association in the Whitgift Centre, Croydon.
Image credit: Jim Grover.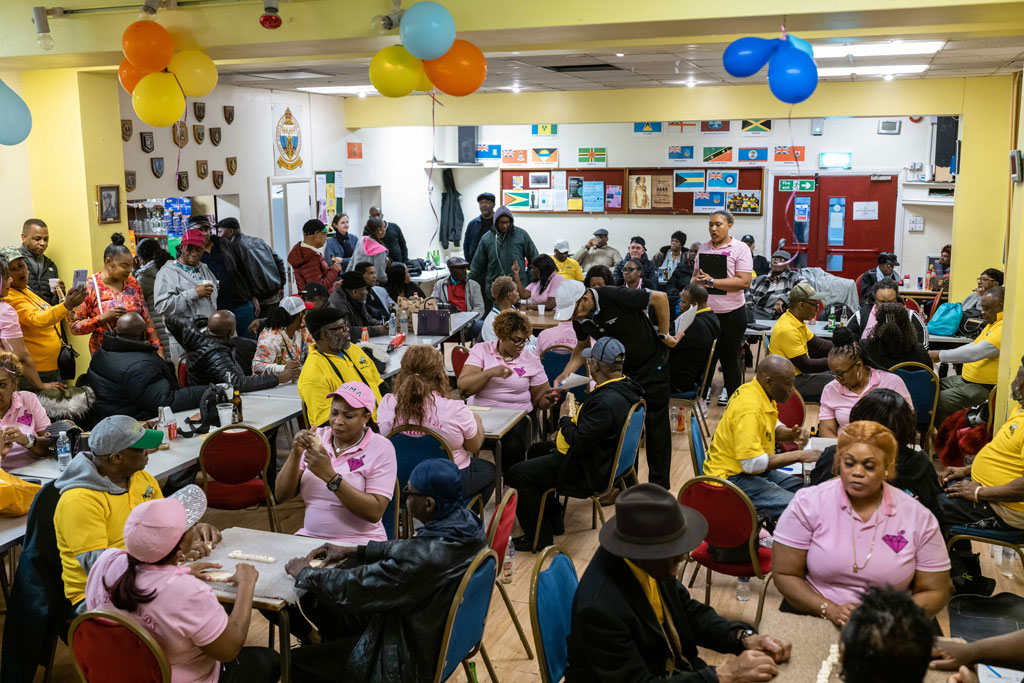 ' Contrary to the ordinariness that we typically connect to our own lives, Grover's pictures expertly deliver the environment from concentration to jubilation as the Diamonds handle a generally male pastime and make it their own. Their labels emblazoned throughout their infant pink polo shirts including 43-year-old Nadine (' Sexy Deen') Lovelace and the club Captain, Alicia (' Queen Bee') Grizzle, 39, the driving forces behind the Diamonds.
As Windrush: A Voyage through the Generations developed, Grover understood he required to amplify the voices of kids of Caribbean heritage. He welcomed those aged 16 and under to picture with a cellphone a family treasure, an artefact that linked them with their heritage; and to deliver a few words about why they had actually picked it.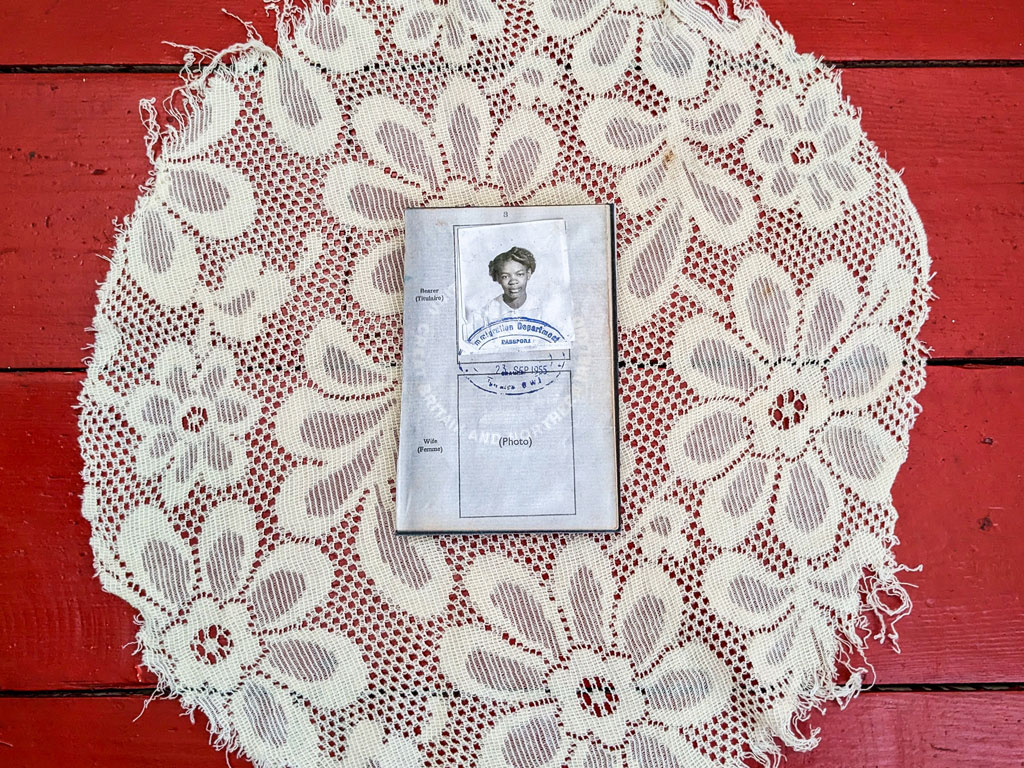 The outcomes exceeded expectations and frequently tear at the heart: 'This is a photo of my grandmother. I wear it to bed sometimes because she wore it to bed in the healthcare facility in St Vincent, where she passed away, and she wanted me to have it. Kencia, aged 10.
'This is my granny's passport which she utilized when she concerned Britain in 1955 when she was 19. It's on a doily which included biscuits on her trip from Jamaica.' Dexter, aged 11.
'This dutch pot was provided to my grandma, by her mother, when she left Jamaica to come to England in 1960. She carried it in her luggage.' Shakeira, aged 16.
Grover's plan was to curate a huge collage with 75 of the images. He anticipates that number to be well breached. 'I'm not going to turn anyone down– that's madness,' he states with a smile.
Recording Windrush future generations.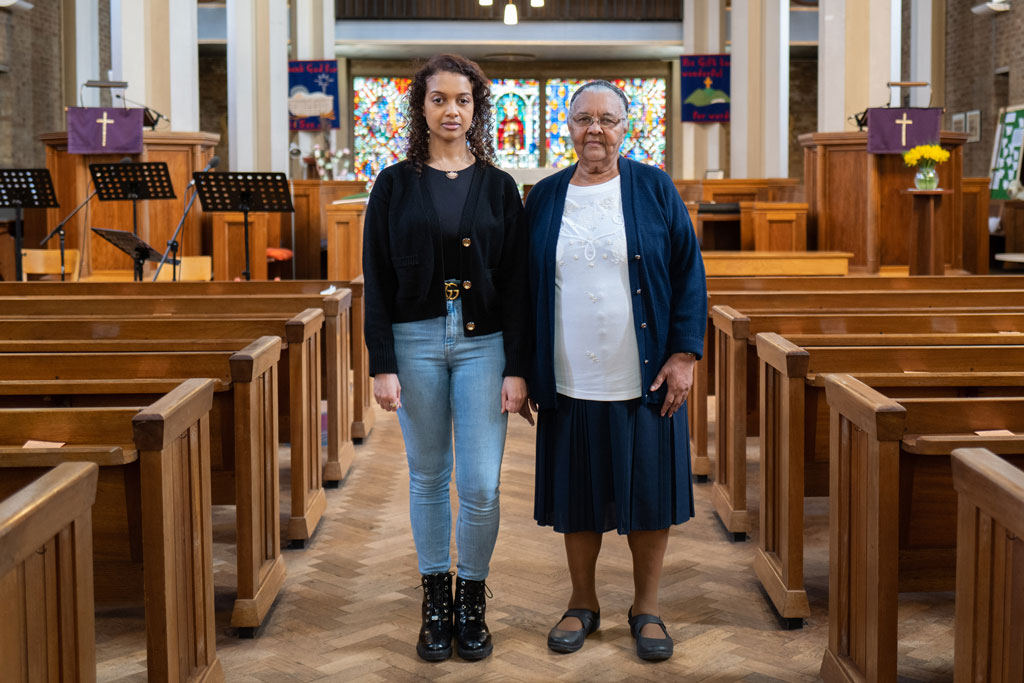 Julia Nimmons and Monica are members of the Racial Justice Group established by St James' Church. Julia is among the youngest members, Monica among the oldest and is very first generation– arriving from Jamaica in 1964 aged 21 Photo credit: Jim Grover.
'This exhibition is partly about the ties that bind us– family and custom– however it is also about modification and the future as a younger generation choose who they are and what matters to them,' composes manager Barron in the book. Grover's images layer a bigger image of methods which heritage and legacy are conserved, through food, routines and gatherings. They raise universal, cross-cultural questions about what we as individuals and families wish to share, treasure and keep in mind.
The exhibit opens with first-generation Alford Gardner and ends with one of Grover's preferred pictures, a household picture of 34-year-old school instructor Quincy Rowe, who is 3rd generation of Jamaican heritage, and his partner Natasha Paine, with their baby kid Jaxxon. 'When we had our child shower … it was all about our 2 families coming together.