Macro photography is one of the most popular categories of photography, and one of the most rewarding. The magic of macro photography is that it gives us a view of the world that we never ever generally see. The intricacies and beauty of a butterfly wing or the alien-like functions of a spider all come alive when viewed in close-up.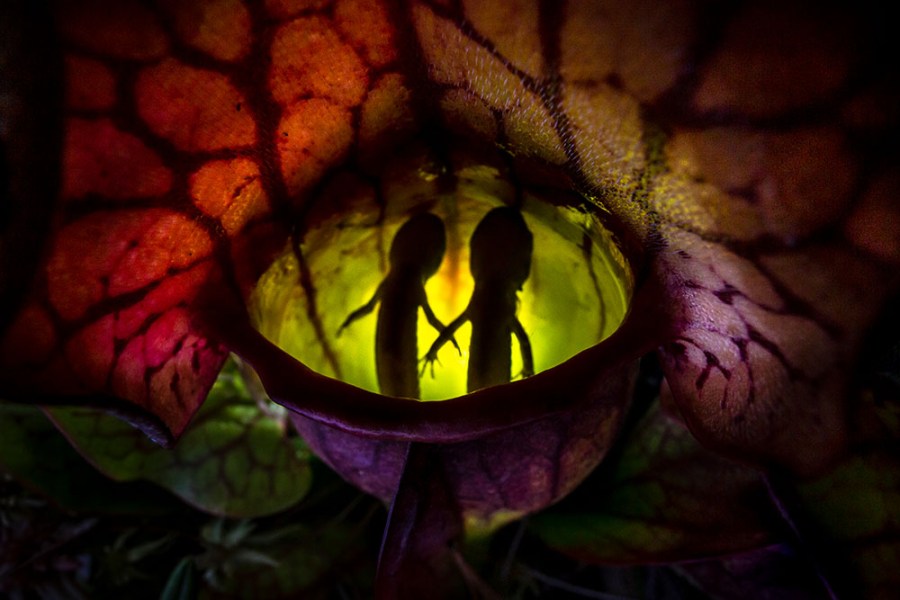 Subjects can be found anywhere from inside our own homes, gardens and of course, the outdoors. We share a few of the best close-up photographs as motivation for your next close-up or macro shots:
The Very Best Close-Up and Macro Photographs
Hemitriachia calyucata by Nathan Benstead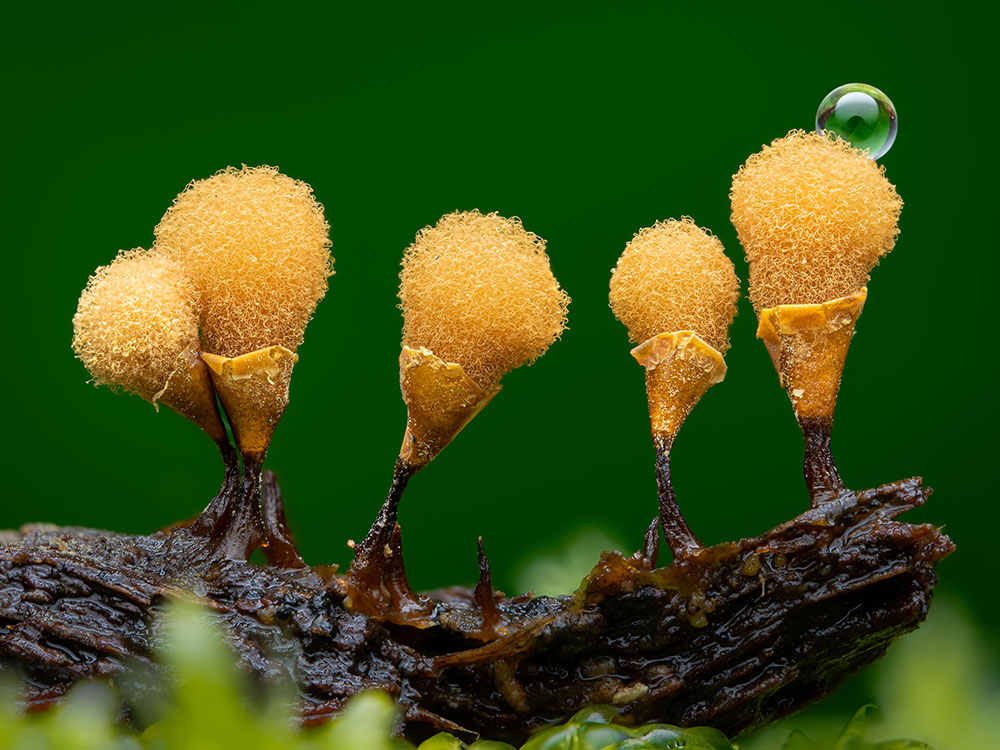 Nathan Benstead. Hemitriachia calyucata. Sony A7R IV, Laowa 100mm f/2.8, 1/200sec at f/8, ISO 200.
Nathan was the Young Close-up Photographer of the Year winner of the CUPOTY 04, 2022 competition.
Last winter season, I was walking through my local woodland, inspecting rotten logs and sticks, when I discovered a log covered in slime mould fruiting bodies or sporangia. I set up my electronic camera gear and focused on a small cluster among the moss.
@nature. magnified.
Little Predator by Viktor Lyagushkin.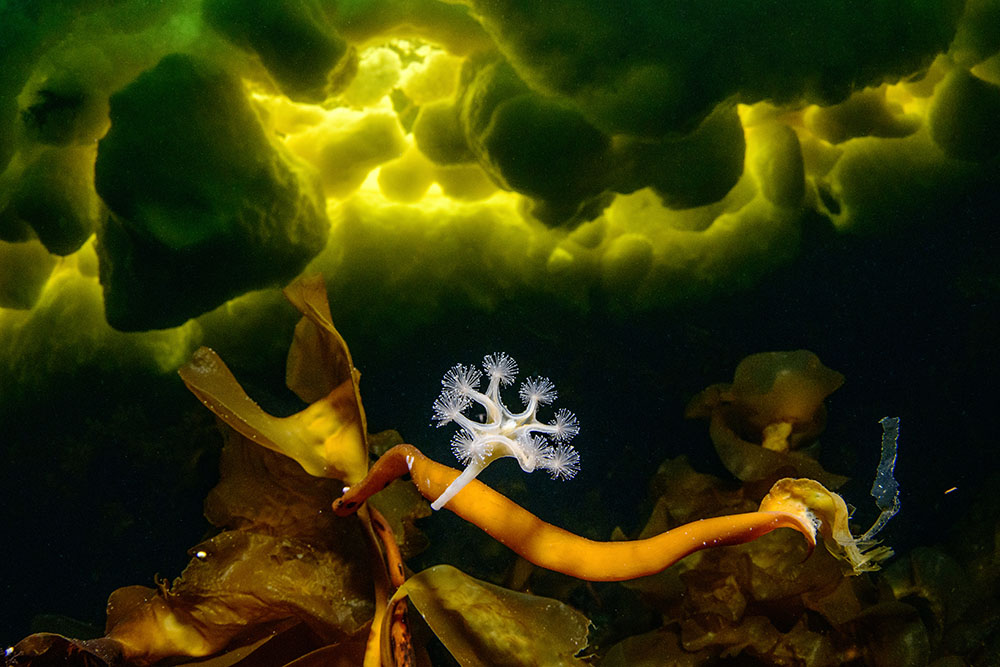 Little Predator. Image credit: Viktor Lyagushkin/CUPOTY. Nikon D850, Nikkor 8-15mm f/3.5 -4.5 Fisheye, 1/80sec at f/13, ISO 3200.
Viktor was the 'Underwater' classification winner of the CUPOTY 04 (2022) competition.
The green colour of the water is an indication of spring as algae grows. Its arms forecast up or down, waiting for victim. If its hunt is effective, it captures the victim and collapses its arms into a fist.
@viktor_lyagushkin.
Batrachospermum Algae by Marek Miś.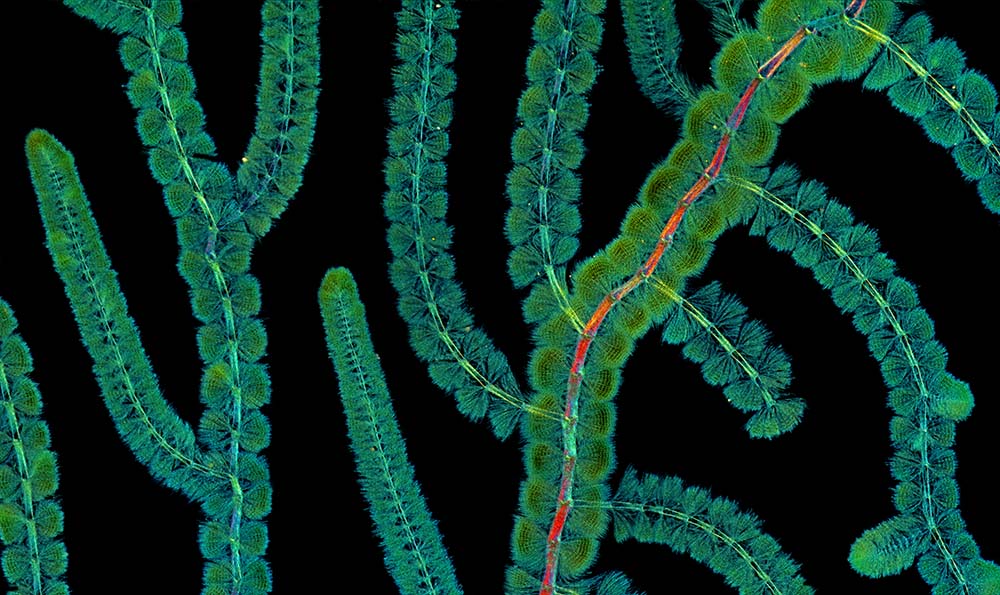 Batrachospermum red algae. Picture credit: Marek Miś. Pentax K-1, Olympus 4x S-plan Apo objective, 1/5sec, ISO 100.
Marek was the 'Micro' category winner of CUPOTY 04 (2022 competitors).
I took a sample of Batrachospermum (a type of red algae) from a little river in Wigry National Park, Poland. It has natural beauty, it doesn't look terrific using bright-field illumination. However, by combining polarised light and darkfield techniques I managed to get a vibrant and fascinating photo.
' It was challenging to reveal more than a couple of "branches" of algae, due to the fact that even a 4x microscope goal reveals too little a part. To capture it correctly, I made a panorama including 9 images stitched together throughout post-processing. To expand the depth of field, which is extremely shallow using a microscopic lense, each of the 9 images consist of numerous frames integrated in one output image in Helicon Focus. The final image is the result of integrating more than 100 different shots..
@marekmisphotography__.
Nature's Pitfall by Samantha Stephens.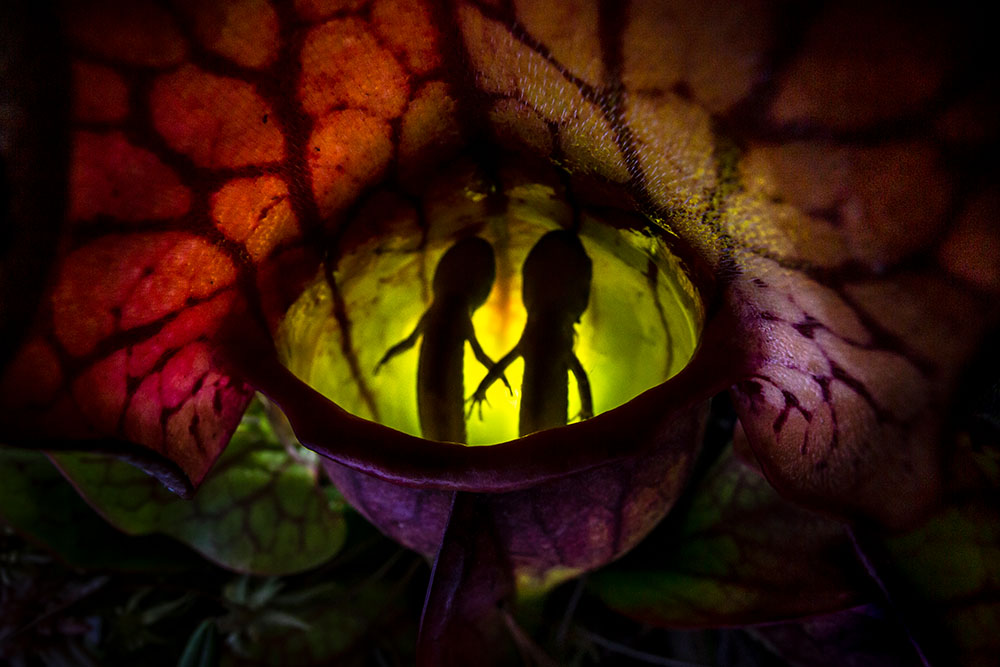 Nature's Pitfall. Picture credit: Samantha Stephenson. Canon EOS 5D Mark III, Laowa 15mm f/4 macro lens,1/ 100sec, ISO 1250.
Samantha was the Overall and 'Animals' category winner of CUPOTY 04 (2022 competition).
Northern pitcher plants (Sarracenia purpurea) are carnivorous, allowing them to make it through in nutrient-poor bog environments. Here there is no abundant soil, but rather a floating mat of sphagnum moss. Rather of drawing nutrients up through their roots, this plant depends on trapping victim in its specialised bell-shaped leaves, called pitchers.
Generally, these plants delight in invertebrates– such as moths and flies– but just recently, scientists at the Algonquin Wildlife Research Station found a surprising brand-new product on the plant's menu: juvenile spotted salamanders (Ambystoma maculatum). This population of northern pitcher plants in Algonquin Provincial Park is the very first to be discovered regularly consuming a vertebrate prey. For a plant that's utilized to capturing tiny invertebrates, a juvenile spotted salamander is a substantial feast!
On the day I made this image, I was following scientists on their everyday studies of the plants. Pitchers typically include simply one salamander victim at a time, although occasionally they catch several salamanders at the same time.
@samanthastephens_.
Ice Encrusted Comatricha by Barry Webb.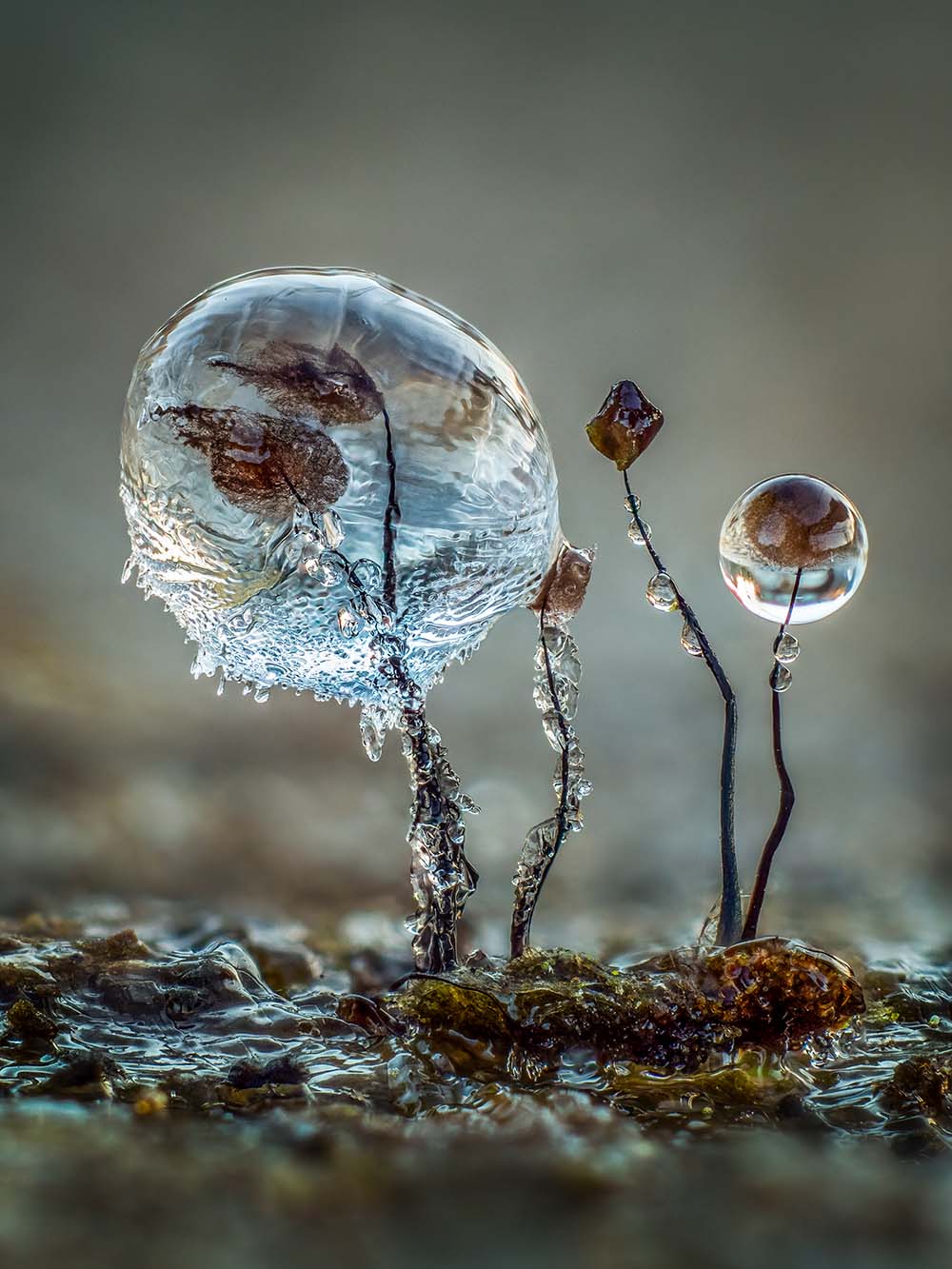 Ice Encrusted Comatricha. Picture credit: Barry Webb. Olympus OM-D E-M1 Mark II, Olympus M.Zuiko Digital ED 60mm f/2.8 Macro, 1/15sec at f/4, ISO 200.
Barry was the 'Fungi' category winner of CUPOTY 04 (2022) competitors.
In January last year, following 2 days of freezing fog and sub-zero temperatures, I found some mature Comatricha growing on an old fence post resting on a stack of discarded, rotting lumber. I was drawn in to the method the ice had framed the slime mould, creating unusual, windswept, leaf-like shapes. The highest one was only 3mm high, consisting of the ice. The last image is the outcome of 55 focus-bracketed images integrated in Zerene Stacker.
@barrywebbimages.
Mayan Derriere by Jamie Hall.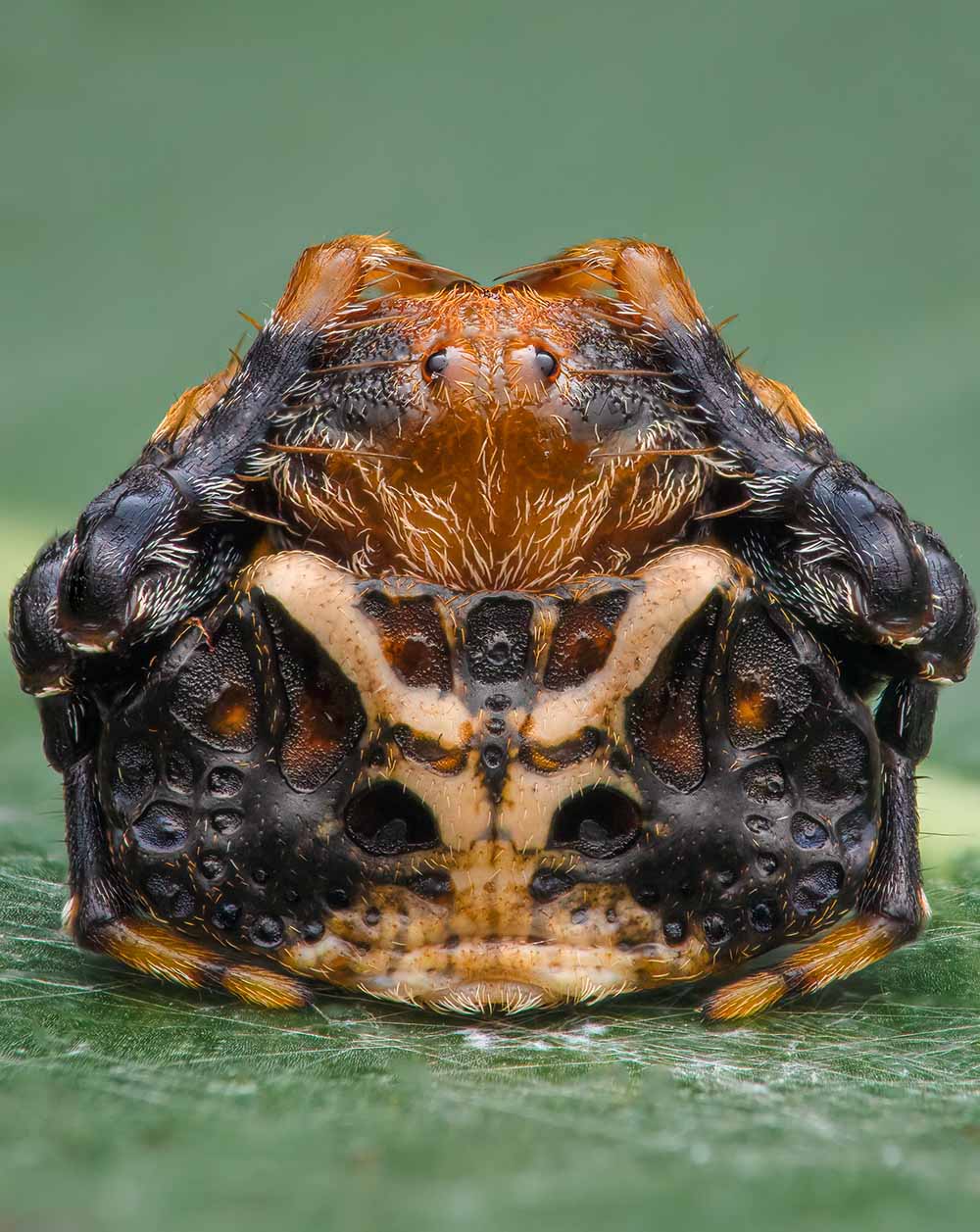 Mayan Derriere. Photo credit: Jamie Hall. Canon EOS 5D Mark IV, Sigma 105mm f/2.8 lens, 1/100sec at f/10, ISO 320.
Jamie was the 'Invertebrate Portrait' category winner of CUPOTY 04 (2022 competitors).
This triangular spider types (Arkys curtulus) is an ambush predator, not a web-based hunter like most. To hunt its victim, it sits compact and snuggled on a leaf, imitating bird poo or other bio-debris. Balanced abdomen-side down, eyes up, it looks to the sky and look for an unwary fly or other insect to roam onto the leaf.
The abdomen on this types has some very noticable and fascinating markings, which advised me of the Mayan carvings on rocks and stone. This person was photographed in a preservation park in Brisbane, Australia.
@jamie_hall_definitive_imaging.
Veiled by Wim Voojs.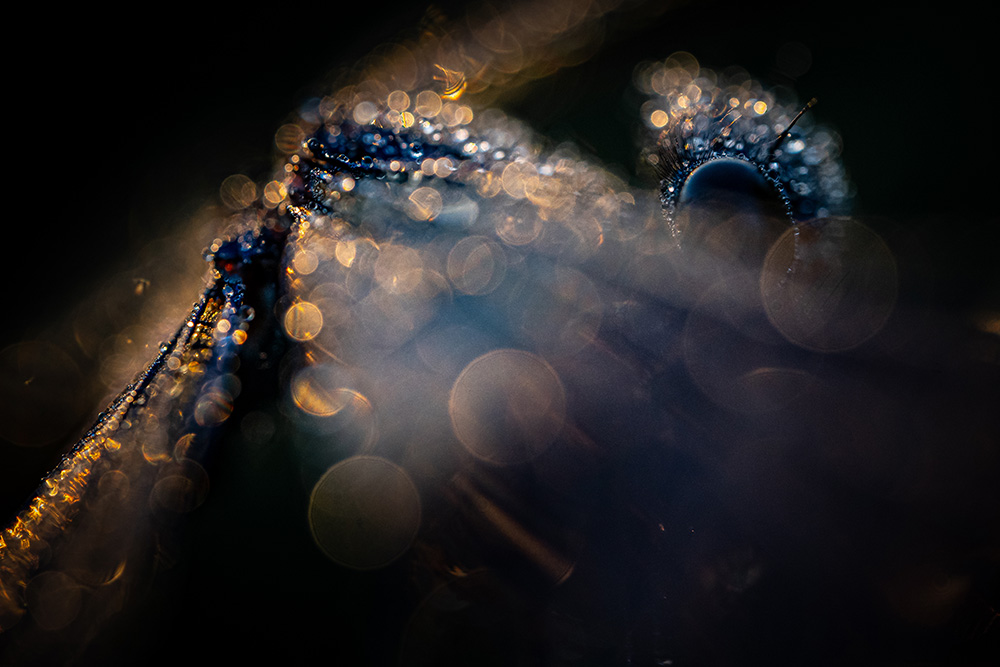 Veiled. Image credit: Wim Voojs. Sony A7III, Laowa 100mm f/2.8 2x Ultra-Macro, 1/500sec at f/2.8, ISO 500.
Wim was the 'Butterflies & Dragonflies' category winner of CUPOTY 04 (2022 competition).
I found this dew-covered male banded demoiselle on a reed stem amongst the streams near my home town, Ede in the Netherlands. Banded demoiselles are easy to approach as they rest and dry in the early morning. I tried to find an angle that would produce bokeh bubbles in the warm light, producing the atmosphere that I desired in the image.
I like to emphasise the appeal of these insects by showing their strength and vulnerability. I'm not after a record shot, more a psychological portrait– perhaps this is due to my background as a picture professional photographer.
@wimvooijs.
Macro photography: how to shoot bugs.
Oil & Water 44 by Matt Vacca.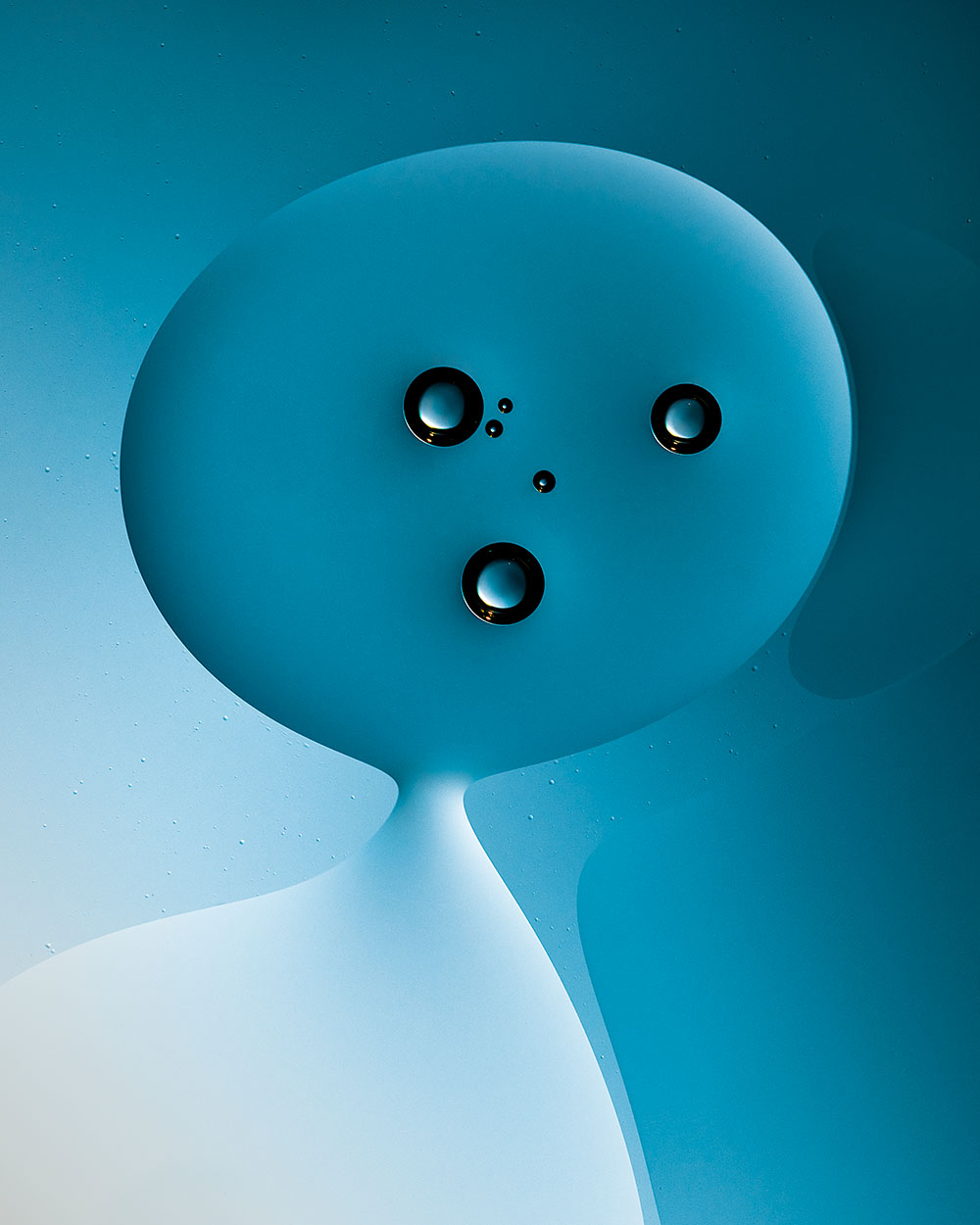 Oil & Water 44. Picture credit: Matt Vacca. Nikon D850, Nikon AF-S Micro-Nikkor 60mm f/2.8 lens, 1/160sec at f/5, ISO 200.
Matt was the 'Manmade' category winner of CUPOTY 04 (2022 competition).
This picture was caught as two drops of oil were combining. I'm intrigued by polarity and experimenting with oil and water has actually become a rich source of abstract expression. The symbiotic relationship that develops from naturally opposing elements has actually become metaphoric for me. I am continuously learning and discovering brand-new inspiration, as I enjoy and continue to be fascinated by the dance that plays out through a macro lens.
@mattvacca_.
Daily items as alternative macro subjects.
Beside my Tree by Sébastien Blomme.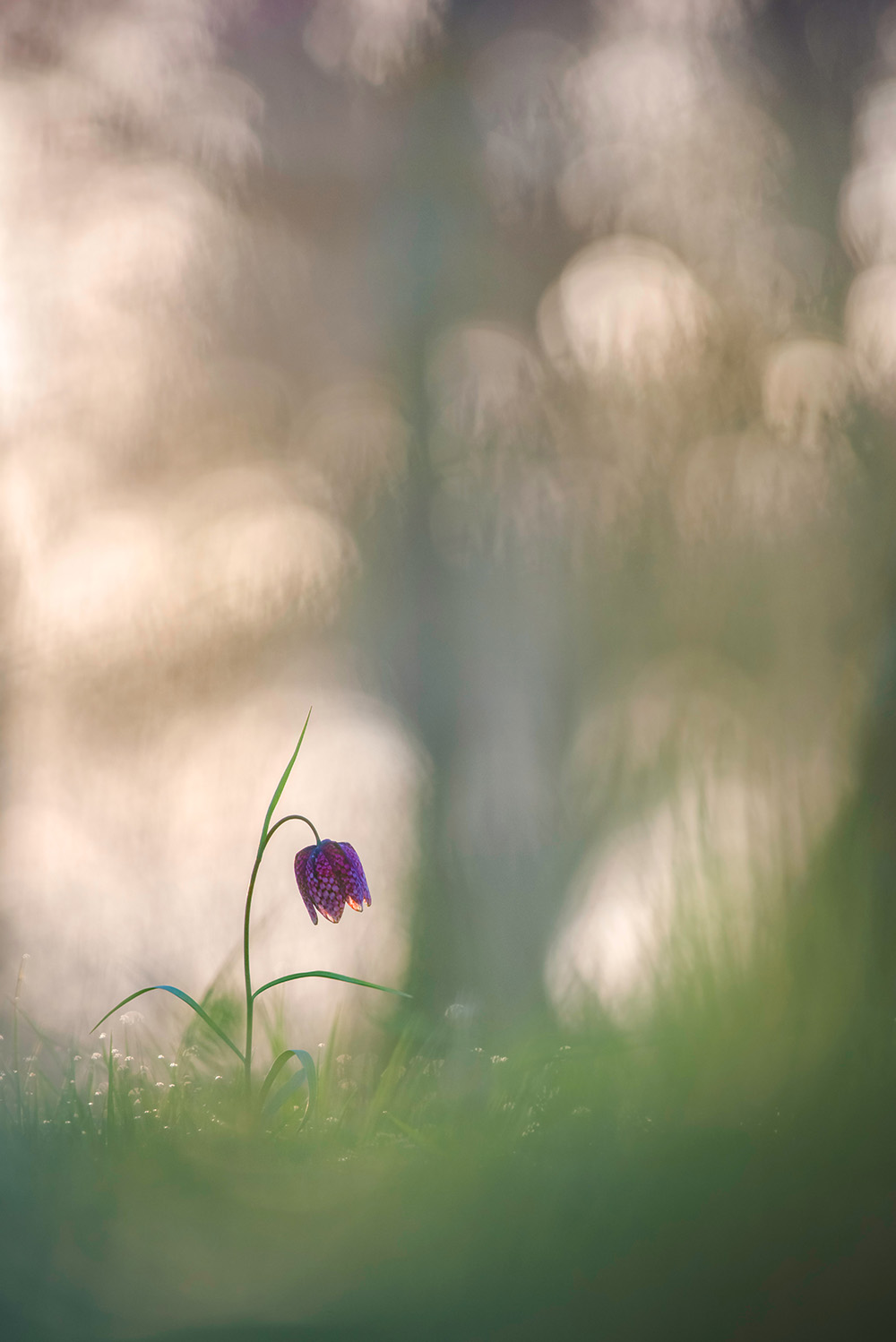 Beside my tree. Photo credit: Sébastien Blomme. Pentax K-1, Pentax DA 300mm, 1/250sec at f/4, ISO 800.
Sébastien was the 'Plants' classification winner of CUPOTY 04 (2022 competition).
Snake's- head fritillary is one of my preferred flowers. This one was taken in the city of Toulouse, France.
@sebastien_blomme.
Top macro flower photography suggestions.
Intruder by Anirban Dutta.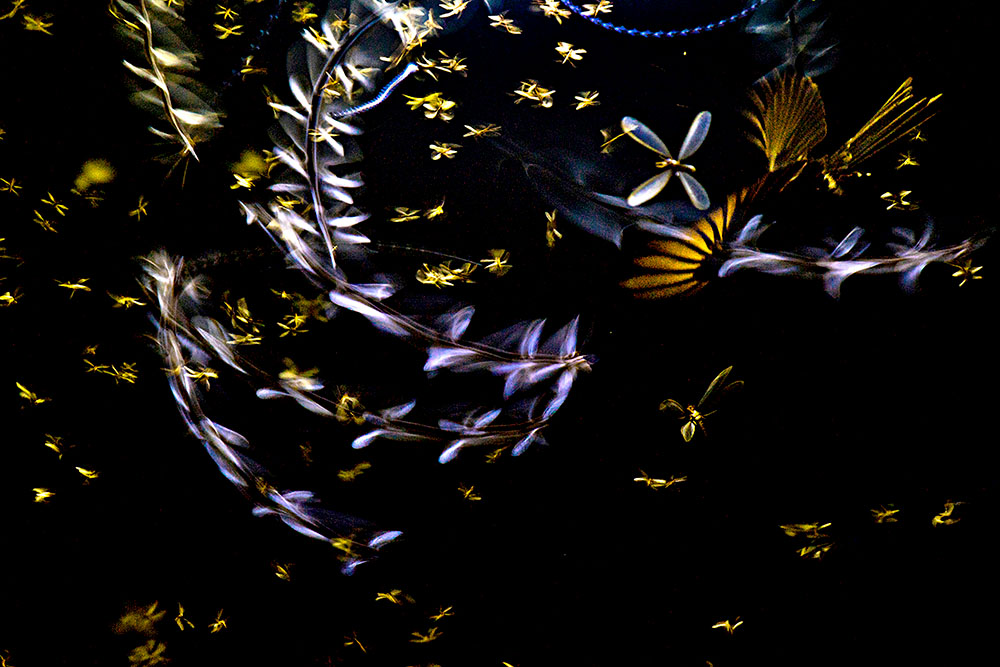 Trespasser. Picture credit: Anirban Dutta. Nikon D500, Nikkor 200-500mm f/5.6 lens, 1/5sec at f/32, ISO 800.
Anirban was the 'Insects' classification winner of CUPOTY 04 (2022 competitors).
Before the start of the monsoon every year, some types of termite swarm in the late afternoon and early night– this behaviour is called nuptial flight. One day, I witnessed this occasion near a gas pump in the town of Cooch Behar, India.
There were thousands of termites drawn to the effective street light, and one black drongo. This bird spent practically 20 minutes swooping through the termites, taking and eating them as it went. 'I shot several exposures to record this occasion, which I had actually never seen before. 3 frames were taped and integrated in-camera. The very first one with a high shutter speed and in Kelvin white balance, the second with a high shutter speed isolating the drongo and the 3rd with a slow shutter speed in Tungsten white balance.
@duttaanirban50.
Frequency by Mike Curry.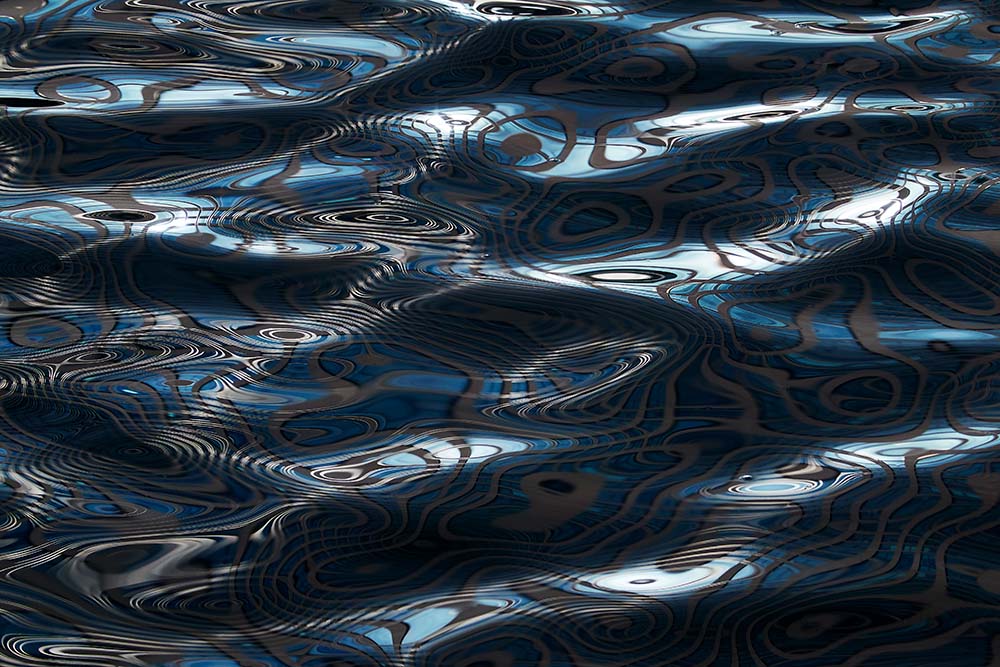 Frequency. Picture credit: Mike Curry. Sony DSC-RX100 VI, 24-200mm (fixed), 1/250sec at f/4.5, ISO 125.
Mike was the 'Intimate Landscape' classification winner of CUPOTY 04 (2022 competition).
This is a reflection of a building at Canary Wharf in London taken in November. The water was moving in an extremely fluid method and I existed to check out my brand-new Sony DSC-RX100M6– I was especially eager to test the video camera's quick burst and sluggish movement video modes. I was having a hard time to get it to focus on the water's surface area, but after about two hours of stopped working efforts it all of a sudden worked, and the results were remarkable!
@mikecurryphotography.
Porcelain Fungus by Guy Edwardes.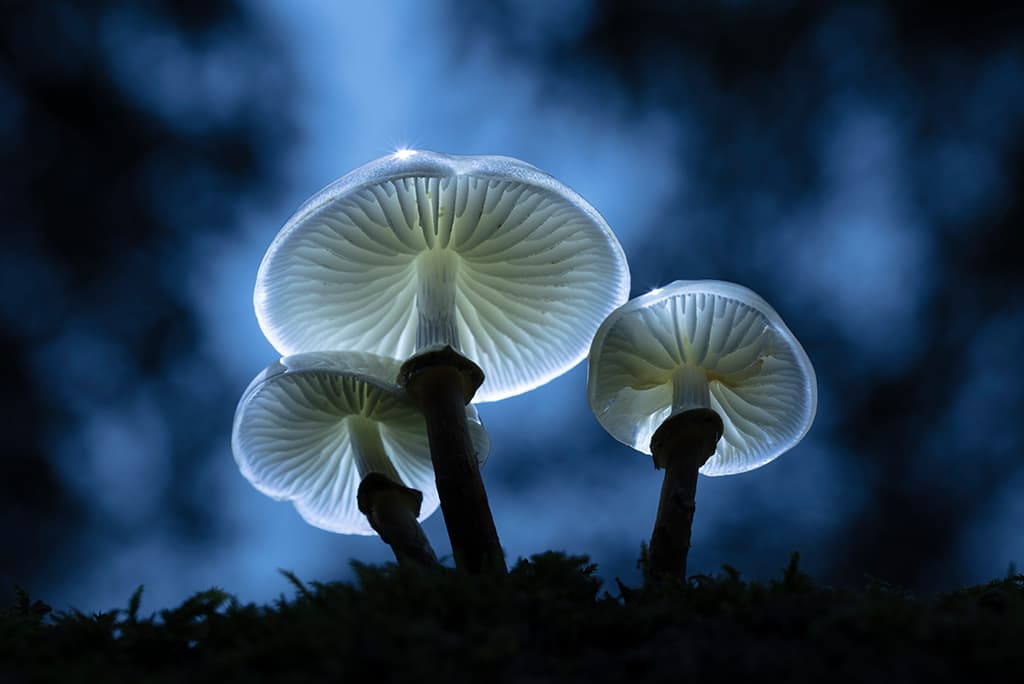 Man Edwardes. Porcelain Fungus (Oudemansiella mucida), New Forest National Park, Hampshire, England. Canon EOS 5DS R, 100mm, 1/6sec at f/11, ISO 100.
' These porcelain fungi remained in nice condition, but I encountered them late in the day. I used my 100mm macro lens to shoot them from beneath versus the distant treetops, so their gills were clearly visible. I exposed to keep the sky dark and then utilized my two LED light panels to backlight them from above.'.
See more great examples from Guy here: How to take fantastic images of fungi.
@guyedwardes.
Polyp by Sue Bishop.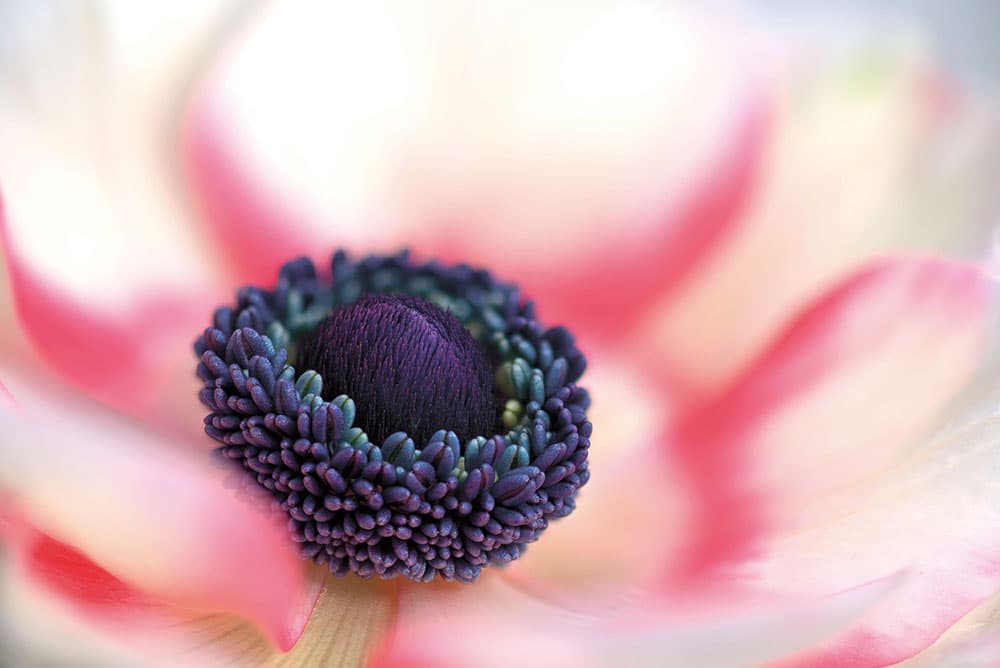 Take legal action against Bishop.
Sue Bishop's macro picture of a Anemone flower draws us to the complex information at the centre of the flower, recording a richness of colour and each specific component with spot on focussing surrounded by the softness of petals.
Sue Bishop specialises in flower and landscape photography, is an author and has displayed her work often times and sold her images worldwide. You can see more of her leading macro flower photography tips here.
@suebishopphotos.
From the series Plant Scars by Tracy Calder.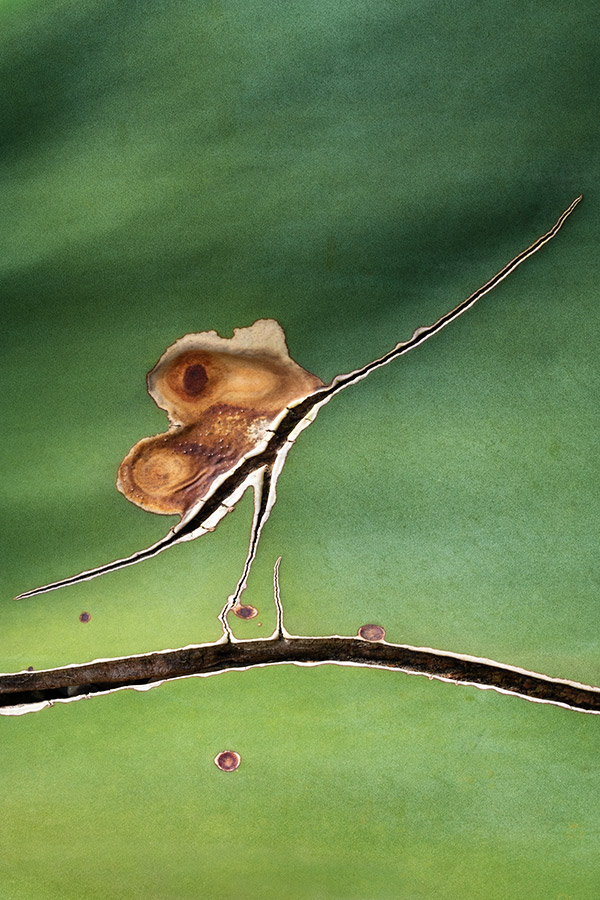 This mark in the leaf made me consider a butterfly balancing on a tightrope 2.3 sec at f/16, ISO 200. Tracy Calder.
Tracy Calder co-founded Close-up Photographer of the Year — a competition commemorating close-up, macro and micro photography– with her other half in 2018. She has actually written various photography books and her work has appeared on the walls of The Photographers' Gallery and The National Portrait Gallery in London.
She recently was granted a RHS Gold Medal at RHS Botanical Art and Photography Show with her portfolio Plant Scars.
' In June 2021, when the very first coronavirus lockdown ended in the UK, I paid a visit to Ventnor Botanic Garden on the Isle of Wight. This location has offered solace for me many times– I swear there is some sort of magic in the ferns, palms and herbs there. Walking through the Arid Garden (house to desert-loving plants like agaves and aloes), I spotted the leaf of an agave sagging over the course.
There was a gash in the leaf, lined with tooth-like notches. Simply above it was a spot of circular damage that appeared like some sort of all-seeing-eye. At that minute, the seed of a photographic task started growing in my mind. As I stood in the shadow of this lovely, but harmed, plant I questioned if it had its own language, and whether there was anything I might learn from it.'.
See Calder's advice for creating a successful photography portfolio here.
@tracy_calder_photo.