Photographic artist Jennifer McKinnon spends much of the year browsing the streets around Atlanta for dumpsters. These undesirable waste containers can be discovered lurking behind shopping center, resting on building and construction websites and obstructing people's driveways. At first, she was brought in to them due to their unusual (and aesthetically pleasing) markings– a result of natural and abnormal weathering– but with time she came to realise that her images might be used to highlight the impact that waste and intake has on the natural world.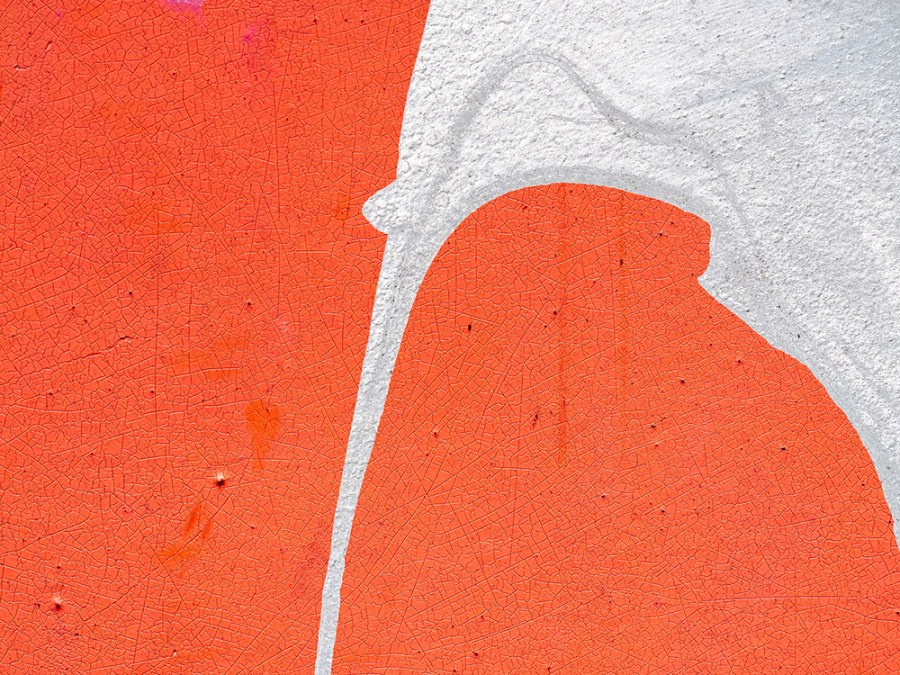 Her early 'dumpster abstracts' have instantaneous graphic appeal: bands of colour sweep across the frame providing the air of contemporary paintings. However in current months she has been focusing more on digital composites– layering numerous abstracts in one image. 'Think collage, however produced utilizing Photoshop,' she discusses.
Jennifer's early 'dumpster abstracts' have instantaneous graphic appeal. © Jennifer McKinnon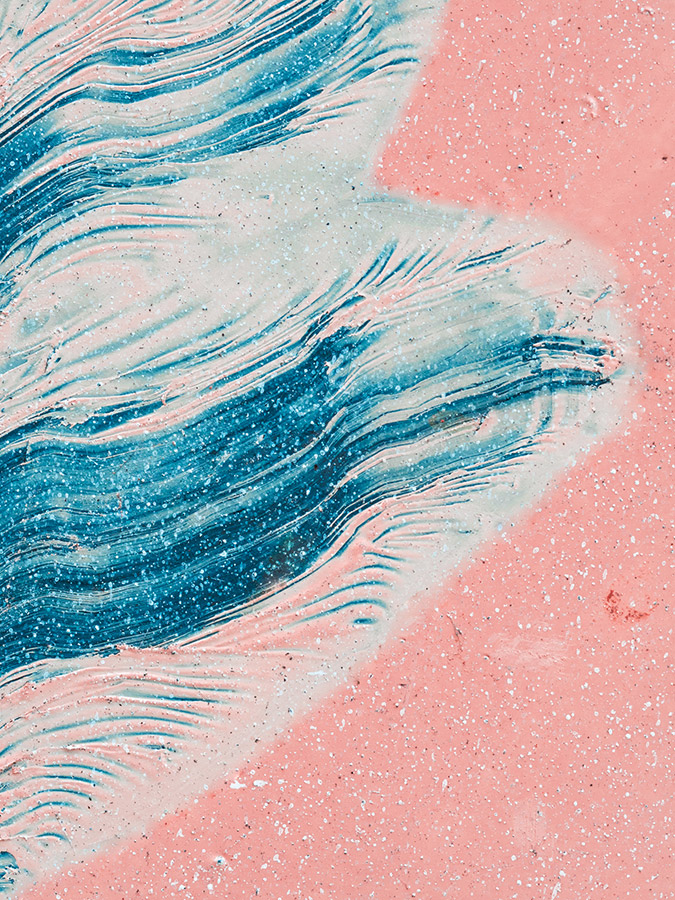 For the series Uncontained Consumption, for instance, Jennifer layered 'bits and pieces' of dumpster walls to develop composites that resemble waves, raving seas and huge sandy beaches. 'Grease spots liquify into stunning ocean blue hues; grime discovered along the bottom of a dumpster is transformed into sandy shores; paint splatter is converted into white sea foam,' she reveals. By taking details and integrating them to produce distinct oceanscapes, she intends to imitate the procedure by which floating garbage spots and underwater land fills are formed.
The results are both striking and troubling: 'Beach Bum', for instance, is made up of 10 abstract images and represents a common form of particles that's discovered during coastal clean-ups: cigarette butts. It has a tactile quality: the 'sand' looks pitted with scorch marks and the 'sky' seems bubbling due to the blistering paint.
Ditch the labels
Jennifer clearly approaches her subjects with a novice's mind– a sense of openness and curiosity that enables her to exceed the labels that we may generally associate with dumpsters. The majority of us walk past these containers and, if we discover them at all, it triggers an internal discussion that goes something like this, 'It's a dumpster, take a look at all that rubbish, that's ugly, perhaps I ought to hire one of these when I clear out the loft.'
When we look at an item like this, we're not truly seeing it. What we're doing is looking at it through a filter of judgements, prejudgments, labels and preferences. Obviously, this wasn't the case at the very beginning– when we were infants, for instance, we would have explored the world by putting things into our mouths, explore textures, shapes and tastes. At this stage we would've had no labels for items, and no conclusive understanding of what they were used for. A spoon, for instance, might have just felt cold to the touch and have actually been used as an instrument for hitting something with.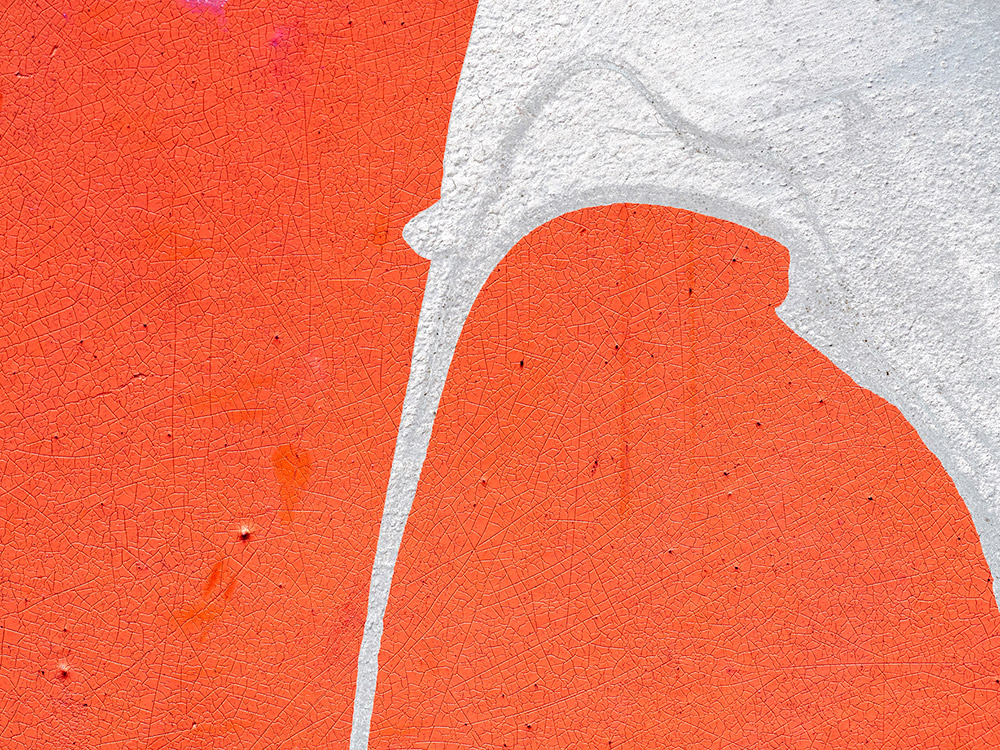 (Three images integrated in Photoshop). Olympus OM-D E-M5 II (image one: 150mm, ISO 640, 1/60sec at f/8, image 2: 60mm Macro, ISO 400, 1/800sec at f/5.6, image three: 60mm Macro, 1/320sec at f/7.1, ISO 640.
As we grow older, we label and categorise objects around us– it's our method of making sense of the world. But when we attach labels to things, we often attach judgements too: this things is ugly/beautiful, this one has great/no worth, this one is going to be boring/interesting to picture. Making judgements might help us to make decisions and proceed rapidly, however it does have its disadvantages.
We close ourselves off to new opportunities: we see a dumpster and label it as 'unsightly', 'practical' or 'unphotogenic'. In contrast, when we approach a daily object with a 'novice's mind' and a sense of curiosity the creative possibilities are unlimited. 'In the novice's mind there are lots of possibilities, but in the specialist's, there are few,' wrote Zen master Shunryu Suzuki.
Rachel McNulty
Embrace surprise
Another professional photographer who has handled to hold onto a childish sense of curiosity is Rachel McNulty At the start of the first UK lockdown in 2020, Rachel embarked on a home-based job to develop abstract 'seascapes' utilizing colourful glass bottles, a macro lens and daylight. The dining-room table became her studio and the sunlight getting in the space boosted the colours and produced amazing reflections inside the bottles.
' When I looked through the viewfinder, I unexpectedly saw waves crashing on a beach, storm clouds out at sea and significant sundowns,' she remembers. 'No two images will ever be the exact same: the light changes, the position of the bottle moves and the reflections shift, similar to a genuine seascape constantly alters.' Rachel isolates small sections of the bottles and uses a foil reflector to bounce additional light where it's required.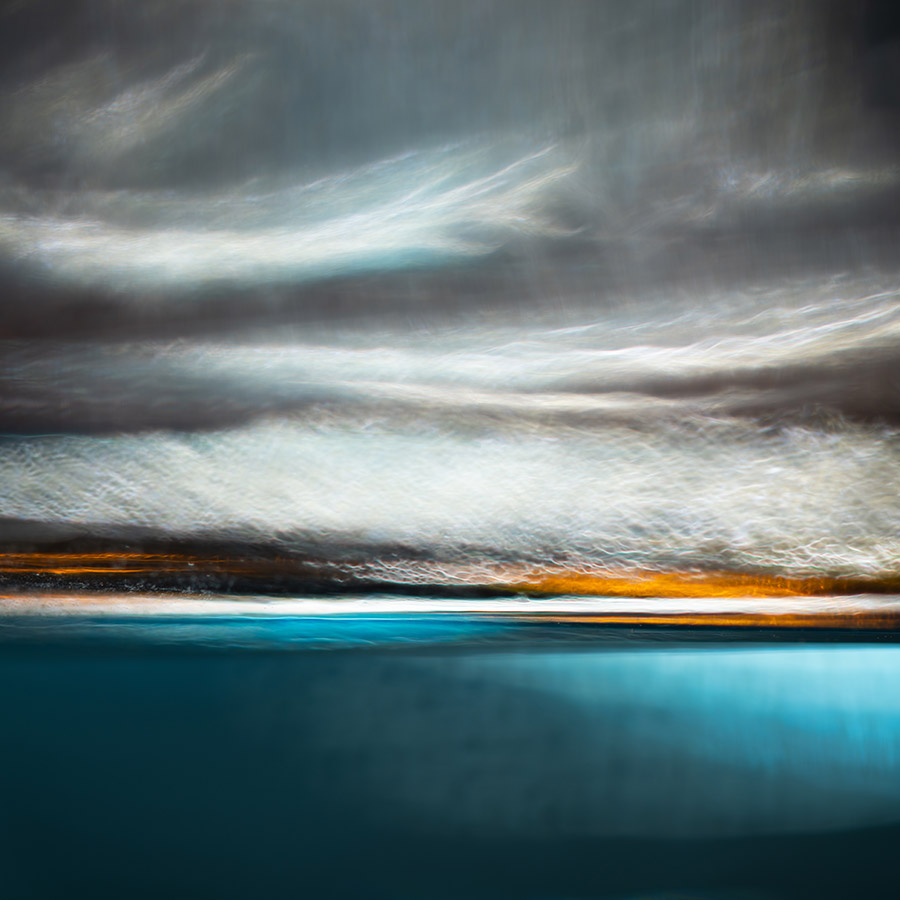 Stormy Skies. Details in a glass bottle provide the impression of a remarkable sky above a calm blue sea Olympus E-M1 Mk II, 60mm f/2.8, 1/15sec at f/2.8, ISO 400. © Rachel McNulty.
Many of Rachel's seascapes (and landscapes) are developed utilizing gin bottles– as such, the colours in them differ from olive greens to sweet pinks and electrical blues. Together they look dreamy, as though they're a graph of that tasty state in between sleep and complete awareness. Swirls of light dart across the frame, encouraging us to envision sunlight breaking through the clouds and dancing on the water listed below.
' They are such enjoyable to do,' states Rachel. 'They actually take me off to the coast in my head when I'm producing them.' Her enjoyment, and her determination to accept surprises, shows in her work. In 2021 her image 'Waves Crashing' (including a section of a blue gin bottle) won the Manmade classification of Close-up Photographer of the Year.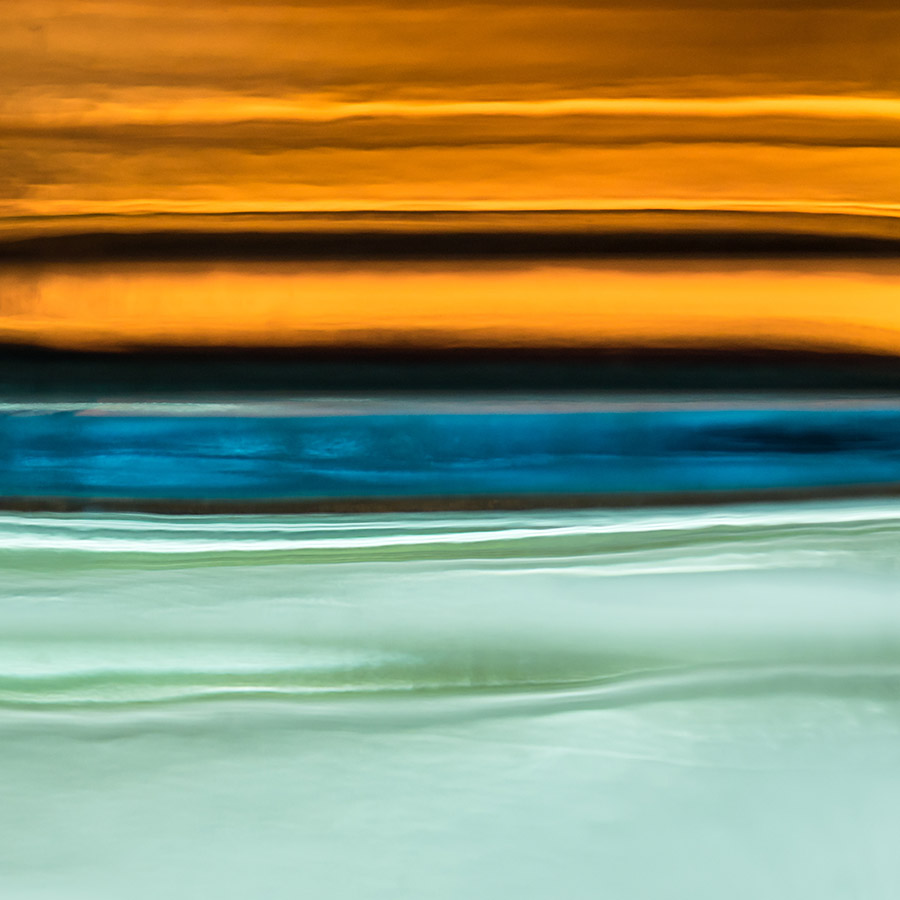 Golden Sunset. A Cointreau bottle placed above a Bombay Sapphire Gin bottle created a golden sky over a blue-green sea Olympus E-M1 Mk II,
60mm f/2.8, 1/125sec at f/2.8, ISO 200. © Rachel McNulty
Stay open and curious
Like Jennifer, Rachel seems to adopt a beginner's mind when she starts a photography session. There's a sense openness, receptivity and delight. It's a conscious method that results in fresh insight and clear seeing. 'The conscious photographer combines an insatiable curiosity about the world with a significantly open heart and mind,' says Sophie Howarth in her dazzling book The Mindful Photographer.
Both professional photographers promote everyday things, and in doing so they ask us to reassess the method we see them too. Rather of empty gin bottles waiting to be recycled we are motivated to see colours and shapes interacting and influencing one another.
When we look at Jennifer's dumpster pictures, we see a freshness that comes from staying open and curious. 'Take notice. Both Jennifer and Rachel embody this mantra.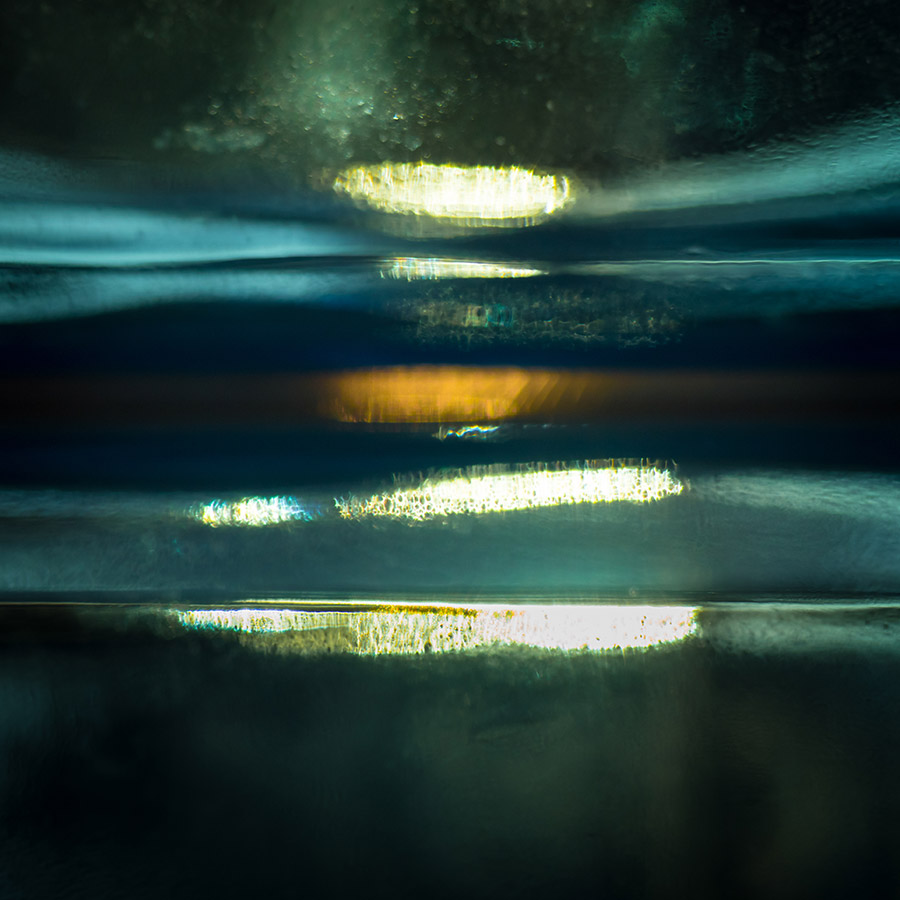 Reflection. Reflections from 2 blue-green blue gin bottles put one above the other Olympus E-M1 Mk II, 12-40mm f/2.8, 1/1000sec at f/3.2, ISO 200. © Rachel McNulty
David Southern
Let your imagination go wild
David Southern is a professional photographer who definitely knows how to 'be curious' and 'catch sight of the beautiful'. His book, Shoreline, is an event of peaceful, intimate landscapes recorded along the Northumbrian coast. 'When I first transferred to the region it was the spectacular castles and large sandy bays that proved to be tempting destinations,' he exposes.
In the past long David discovered himself inescapably drawn to the area's abundant geology, ultimately widening his photographic web to consist of seaweed, sand and shells. 'The geology of the Northumbrian shoreline is comprised of an excellent many types of rock consisting of dolerite, sandstone and shales,' he discusses. 'It has taken many years and thousands of tidal cycles to shape these rock forms. However, their appearance can change practically on a daily basis making each see to a place a voyage of discovery.'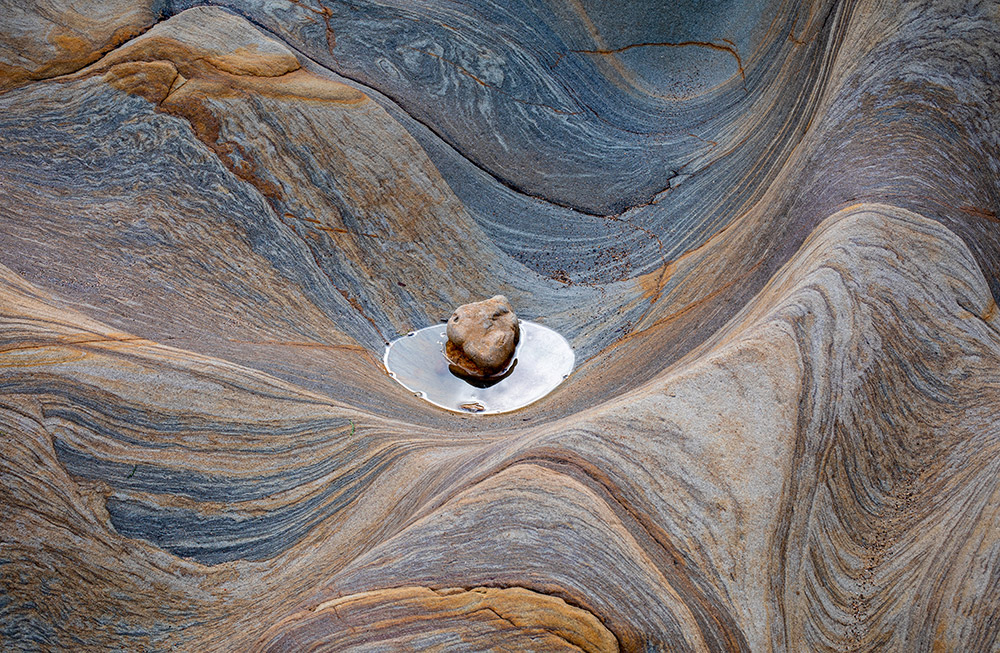 Mercury. When he initially moved to the coast David was brought in to the grand vistas, but he quickly found himself drawn to the geology. Canon EOS 5D Mk IV, 50mm, 1/8sec at f/16, ISO 100. © David Southern
David can spend hours 'thinking about and considering' a small patch of shoreline– an experience he likens to meditation. 'Over the course of such explorations the subtleties of light, shade and water circulation expose shapes and textures that may lend themselves to a compelling image,' he discusses. All the images in Shoreline were created along a 40-mile stretch of coastline– a remarkable accomplishment when you consider the range and diversity on display.
Layers in a rock become waves on a choppy sea, grooves appear to be canyons, a well-positioned hole ends up being the eye of a drowsy dinosaur. For the most part, there is no sense of scale, so our imagination is free to roam wild.
' With each visit it ended up being clear that to extend the borders for discovering new discoveries I would have to let my imagination off the leash and not limit myself to just an attractive pattern or shape engraved in rock,' says David.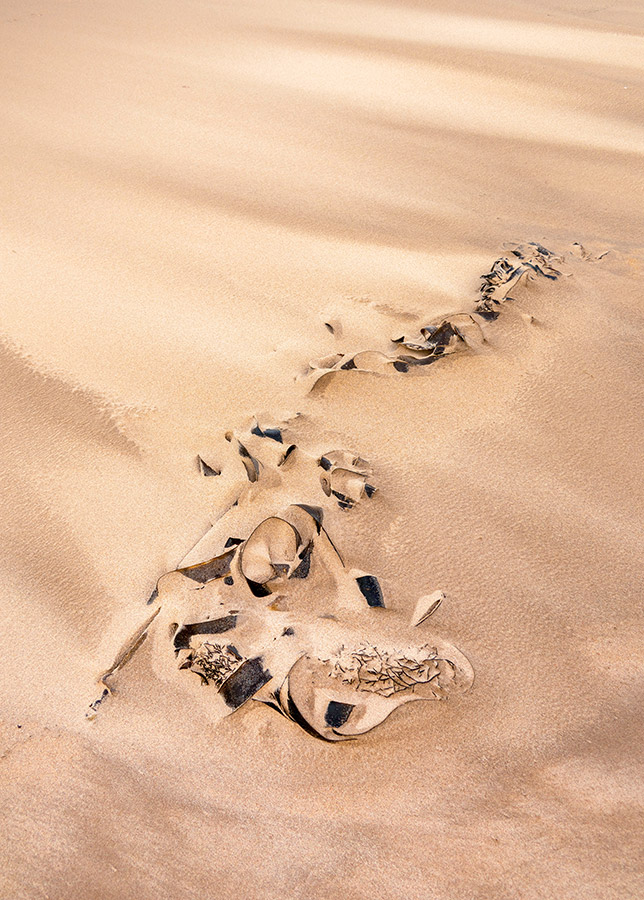 Skelton. All of David's intimate landscapes were captured along a 40-mile stretch of coastline
Canon PowerShot G1 X Mk III, 15-45mm, 1/250sec at f/6.3, ISO 100. © David Southern
Notification the overlooked
It's hard to push past the obvious and try to find something deeper, fresher and more significant but, as David illustrates, when we approach our surroundings with an air of interest, we are frequently highly rewarded. The sense of marvel that he feels for this stretch of coast is palpable, and the relationship he has with the landscape has actually caused a sense of massive wellness.
David notifications the ignored, he rejoices in detail and, luckily, he has the creative and technical ability to share what he discovers with other individuals. 'See the world with fresh eyes, one small piece at a time,' urges Howarth. It's something David does brilliantly.
These professional photographers discover the world in such a way that a lot of others do not. They marvel at the shapes, colours and textures of daily items and neglected scenes, they approach the commonplace with an air of pleasure and childlike curiosity, and they 'see' what's in front of them with their hearts along with their eyes and minds. In the words of Andy Karr and Michael Wood, authors of The Practice of Contemplative Photography, 'This normal, workaday world is abundant and good.'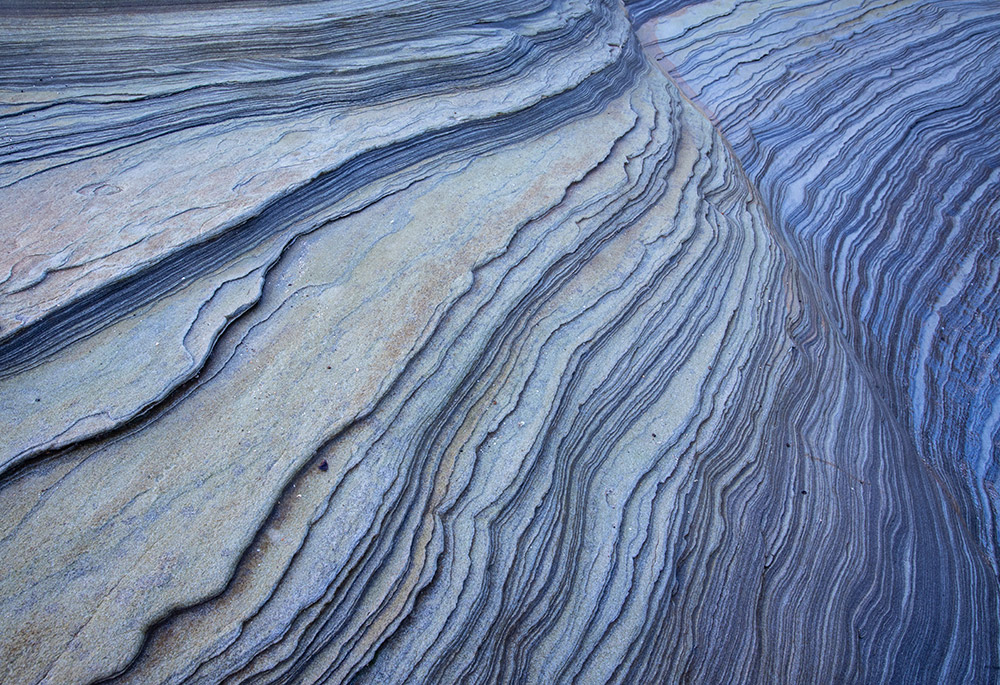 David can invest hours considering a little spot of shoreline. © David Southern
Rob Blanken
Having recently retired from his career as a skin specialist, Rob Blanken is delighted to be able to invest more time pursuing his enthusiasm for nature photography– in particular birds, insects and abstract structures. Rob makes every effort to capture 'common' subjects in a fresh and unusual way, while also evoking feelings and communicating stories through his photography. He lives in the north of the Netherlands with his better half and two border terriers.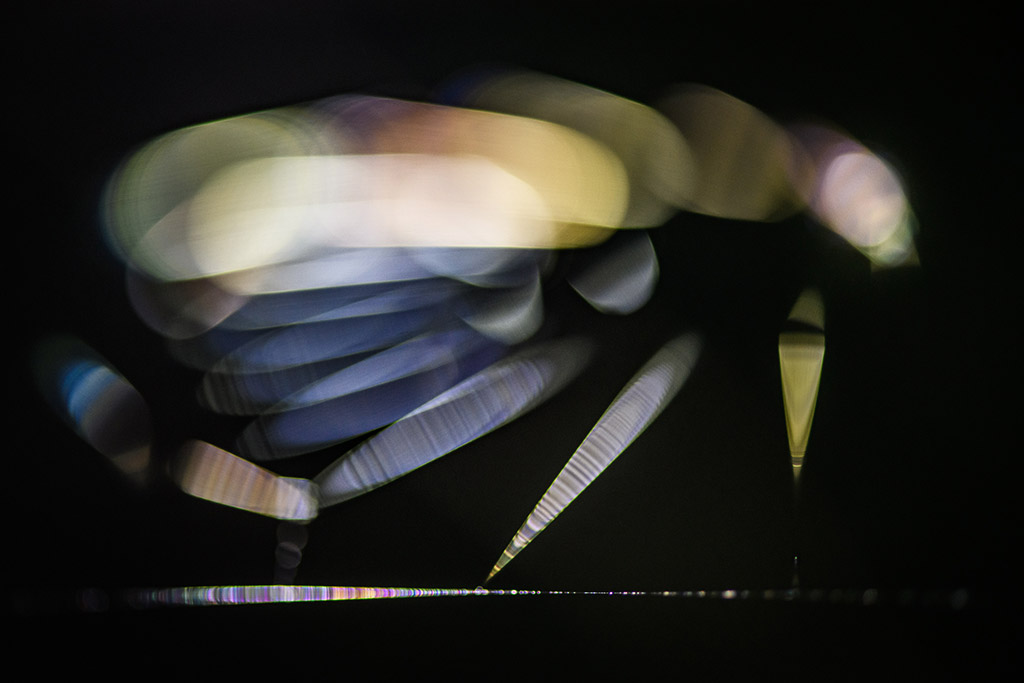 Spider's web, photographed during the night. Image credit: Rob Blanken
See in a different way
For Rob Blanken, the process begins by looking at the work of other nature photographers (specifically the 'genuine toppers'), which offers him an extensive frame of reference. Outside photography, Rob appreciates the work of painters JMW Turner (' particularly his use of colour'), Mark Rothko and Egon Schiele.
While his design is quite his own, he admits there's much on the planet that he discovers stunning and fascinating, and unconsciously it needs to affect his work. But what, I wonder, does a former career as a skin specialist bring to the mix? 'Dermatology is a profession that needs mindful attention,' he states. 'Small differences can have crucial consequences. It's the same with photography. I know quite a few skin doctors who paint or take images!'
Noah and the Whale. Image credit: Rob Blanken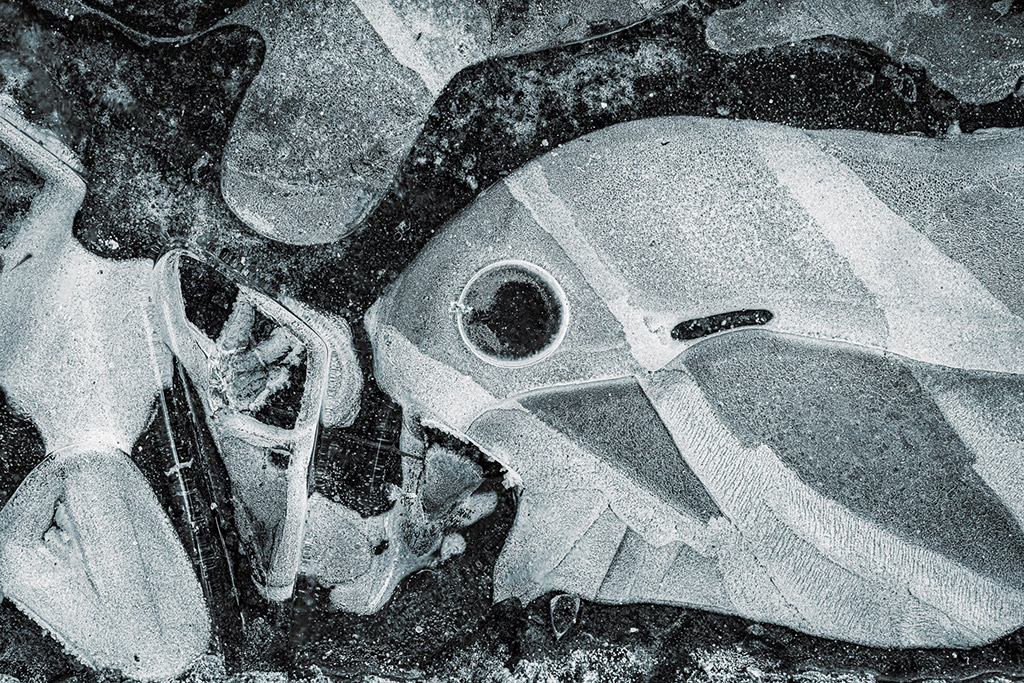 In 2018 Rob understood that he was taking more and more 'abstract' photos. 'I was capturing ordinary topics in unusual, frequently unrecognisable methods,' he remembers. 'Gradually the level of abstraction increased.' By then he 'd taught himself to think carefully prior to releasing the shutter. When Rob encounters a promising scene he stops, asks himself what sensations it stimulates in him and after that tries to catch this in the image.
'I'm looking for a story that can be analyzed in multiple ways. In some cases Rob has a concept of what he wants in his mind's eye, but often it's a case of costs time with a subject and letting whatever 'sink in'. 'If I am shooting with a group, I invariably take the most pictures!'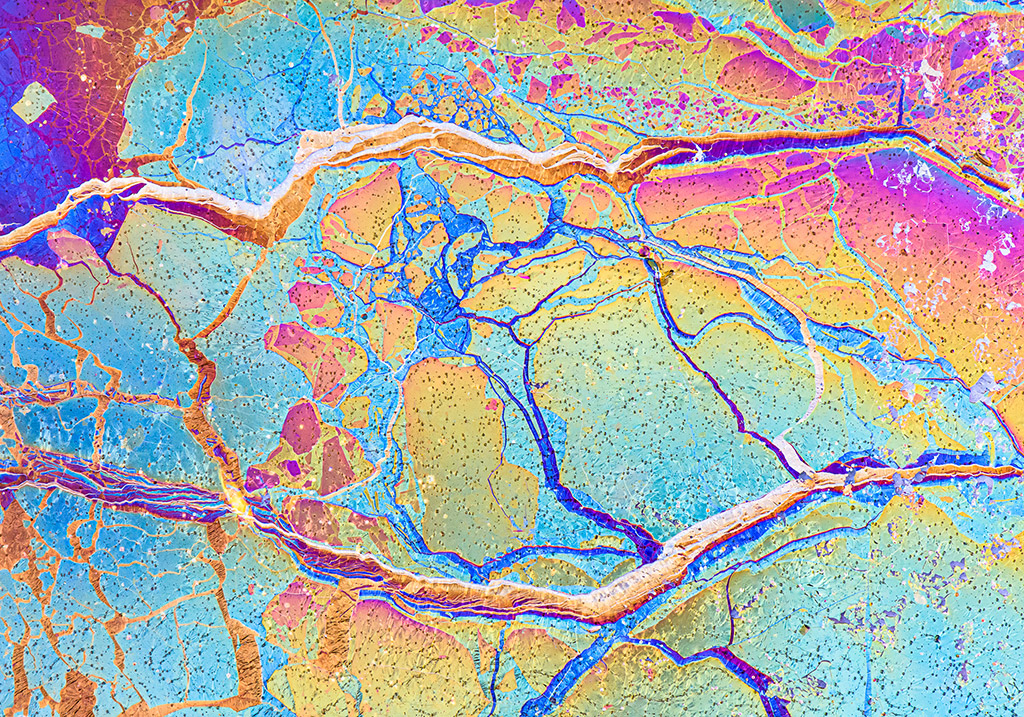 River Delta. Image credit: Rob Blanken
Long jobs
Rob finds working on long-lasting tasks (as opposed to shooting standalone pictures) especially rewarding, as he believes it provides your photography higher depth. 'Working on long projects forces you to truly focus on your subject and approach it differently,' he says. 'If you do this, your photography will become technically much better and, crucially, your work will end up being more innovative and initial.' For around five years, Rob has been mostly photographing spiders, and has actually seen the quality and creativity of his work increase as an outcome. 'Paying a great deal of attention to a restricted number of subjects will definitely make you a much better photographer,' he concludes. Rob has another terrific piece of guidance when it comes to enhancing your work. 'Take an actually important take a look at your photos and evaluate your efforts with someone who comprehends the work and dares to give his/her opinion honestly.'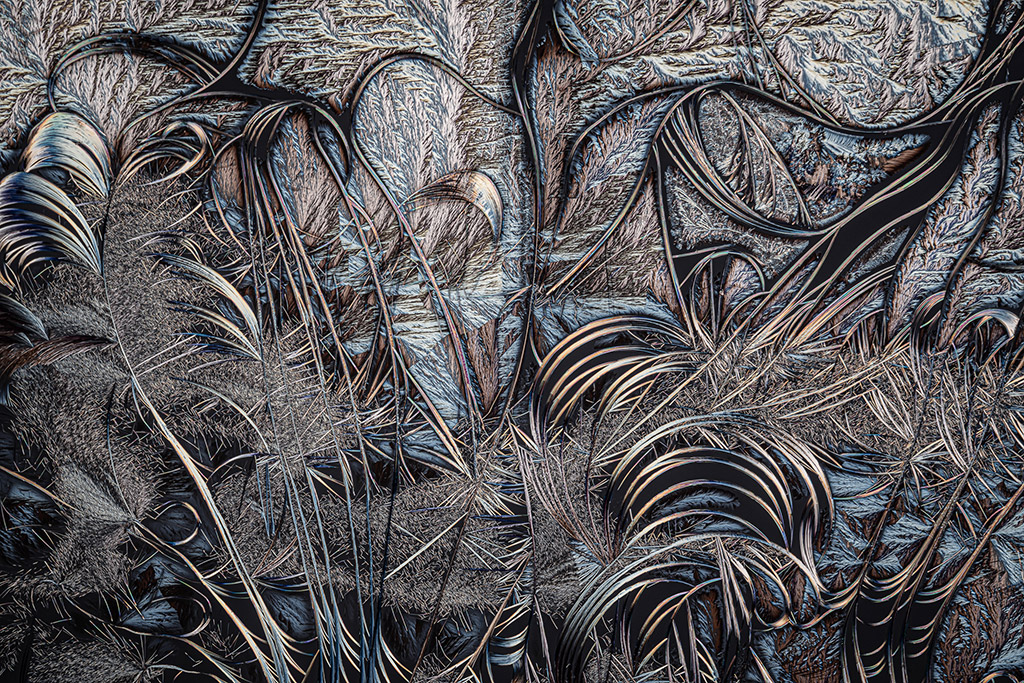 Crystals formed by integrating different acids, taken using polarising filters. Image credit: Rob Blanken
Rob plainly delights in the innovative obstacles presented by close-up and macro photography. You have to get the creative part and the technical part of your brain to work together and that can be extremely relaxing!'
Rob uses 2 Nikon bodies: a D500 and D850. He shares a great deal of devices with his other half who is likewise a nature photographer. 'We travel a lot together, dragging all sorts of things together with us including tripods, clamps, coloured pieces of cardboard, filters, flashes and lights,' he says. 'Mostly I utilize a Nikon 105mm macro lens or a Sigma 180mm f/2.8 macro.' For higher magnifications Rob uses a Laowa 2.5 x5x Ultra Macro lens.
Rob's alternative macro top ideas
Study the work of other professional photographers, and artists who work outside the medium. Attempt to determine spaces in the protection and want to experiment.
Start a long-term job, it will enhance your technique and encourage you to be more creative and original in your work.
Ask somebody you trust, and who understands your work, to look through your portfolio and deal useful feedback.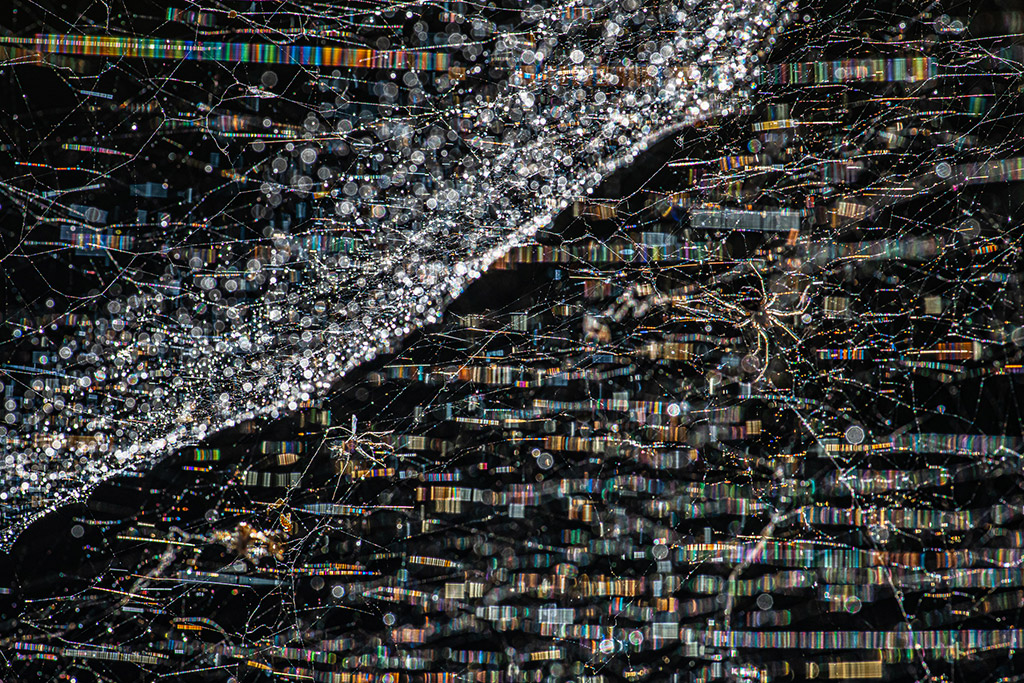 Spider's web with dew drops. Image credit: Rob Blanken
Hal Gage
Hal Gage studied painting and photography at university but after finishing he invested a few years earning money as an artist. His passion for photography took centre phase in the 1980s when he started working as an industrial photographer and graphic designer. Hal's art has actually been displayed commonly in Alaska, the United States, Europe, Russia and the far East, and examples can be found in collections at a variety of prominent museums.
Rocks and foam, Tundra Pond, Tangle Lakes, Alaska. Image credit: Hal Gage
Attempt rearranging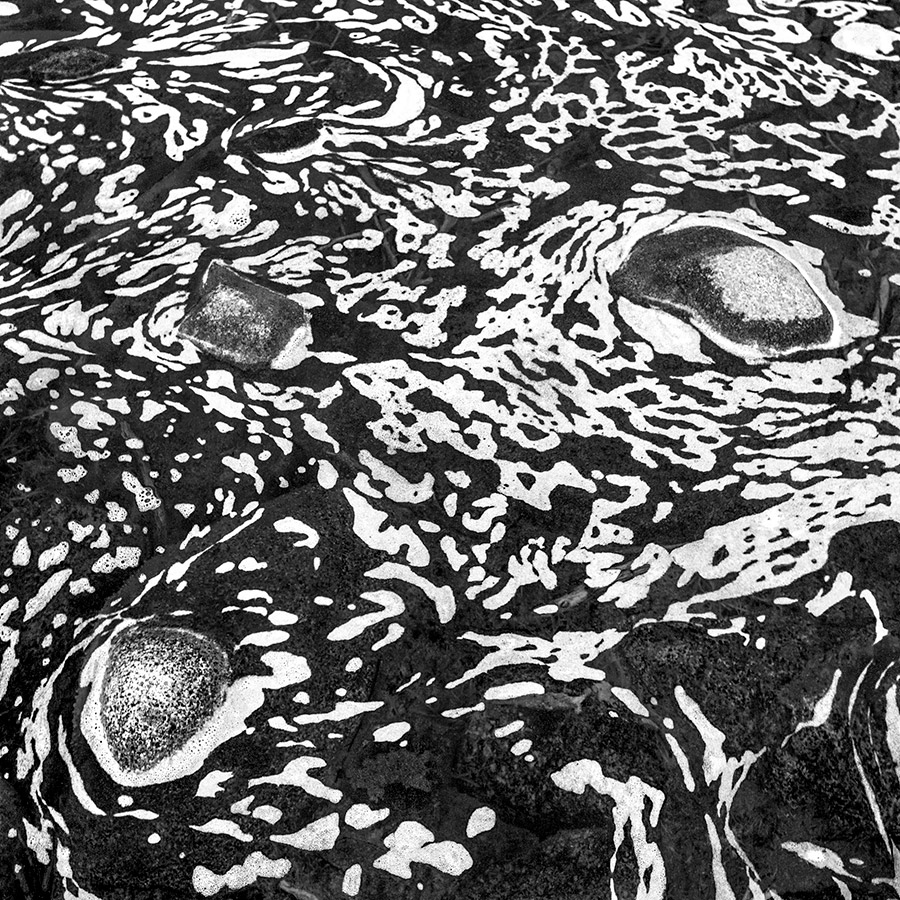 When Hal Gage was out photographing in the Alaskan wilderness, he encountered a boggy lake coast. 'The wind had actually worked up the surface of the organic rich waters and produced a frothy foam-like product,' he recalls. 'The breeze was moving and shaping this material into wild patterns. I became obsessed with them and need to have invested 3 or four hours working them.'
Once Hal had spotted this natural phenomenon, he began to observe it in other scenarios. 'Now each time I see it, it shows me something brand-new and various. It's magical,' he exclaims. Initially, the watery scenes Hal discovered felt rather chaotic. 'It takes some time to untangle (figuratively) the patterns and set up the frame,' he states.
'Top, middle, sides and bottom: whatever has to create some type of movement (again, figuratively speaking) to keep the eye engaged.' This 'untangling' can take hours– but once Hal has formed a plan in his mind's eye, he then finds the execution of the concept quite easy. Hal has a background in painting and music, and he is a graphic designer by trade, so I'm curious to understand if these skills and passions feed into his work. 'I believe so,' he says. 'I actually can't state what others see, however I am conscious of my 2D style training.