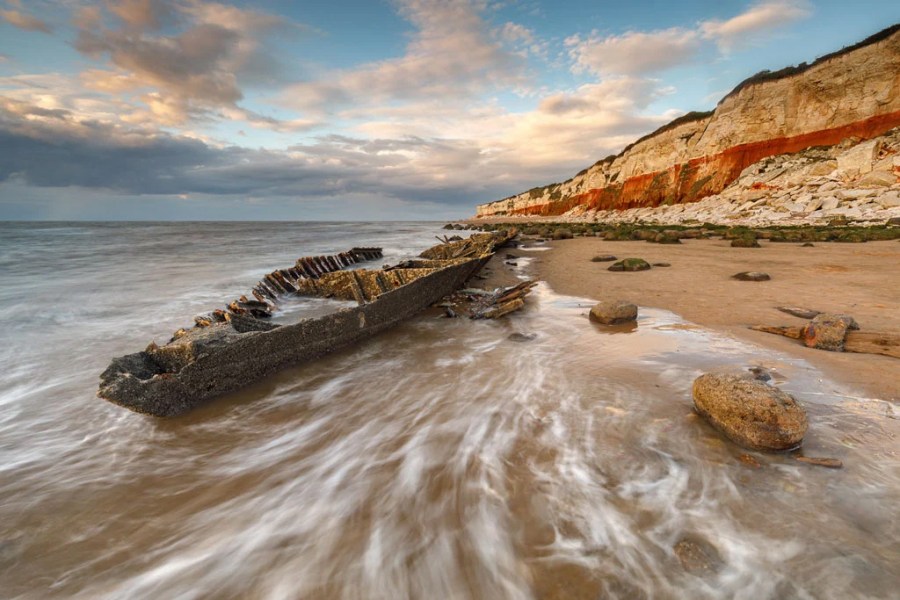 Emily Endean is a Fujifilm X-photographer and brand name ambassador along with being on the Pro Team for 3 Legged Thing. The ocean is her preferred subject to picture, whether at the shoreline or out in the water, checking out brand-new methods. To see more of Emily's work, follow her on Instagram and Facebook.
Emily's leading pointers for seascape photography
1. Protect your camera
There are numerous brand names out there providing undersea housings and the prices can vary enormously. Depending upon your budget, look for something secure and safe which you trust taking your electronic camera out into the ocean with!
For all these images here, I utilized a SeaFrogs Underwater Housing for my Fujifilm X-T3 and 60mm macro lens. If you want to experiment prior to investing excessive money, there are plenty of brand names using underwater cams, or perhaps a GoPro. I've got plenty of charming shots utilizing my GoPro and it's a great deal of enjoyable!
2. Get creative
Believe outside the box and step far from the confines of how you may create seascape imagery on land. Get low, as near the water as you can, and attempt photographing at this level and see the intriguing point of view this brings. Use a macro lens so you can photo the ripples up-close on the surface of the water.
I tend to fire off a few images to get a feel for things and frequently I am surprised by what I see; that fleeting minute of a ripple as it passes by, the sun increasing above the horizon and out of the water. The lower you are, the more intriguing it gets.
3. Know the ocean
Protect by inspecting apps like Magic Seaweed to inspect the conditions and the swell expected for that day. Observe the ocean before you go out, see what it is doing. Is it an incoming or outbound tide?
Go out in conditions you feel safe and do not go out of your depth. I like to go out in calm, gentle waters to focus on the smaller sized information. If it's rough, I'll go out and shoot the surf, however if I don't feel great, I won't head out of my depth to get nearer to the action if I do not feel it's safe.
Emily's preferred seascape shots
Boscombe Pier
I have actually photographed Bournemouth's Boscombe Pier lot of times for many years, always looking for different angles. As soon as I 'd discovered a love for photographing out in the water, it provided me a brand name brand-new viewpoint and a brand-new obstacle on creating something different. For this image, I ventured out at sunrise, to offer a soft light and gentle colour scheme to the scene.
The water was calm, moving me extremely slowly. I placed myself as low as I could, so it was clear to see I was completely submerged in the water. I concentrated on the pier and composed the scene with it positioned in the top third of the frame in addition to the soft clouds in the sky.
Shooting renowned landmarks from the water provides a various viewpoint. Fujifilm X-T3, 60mm, Seafrogs underwater housing, 1/250sec at f/5.6, ISO 80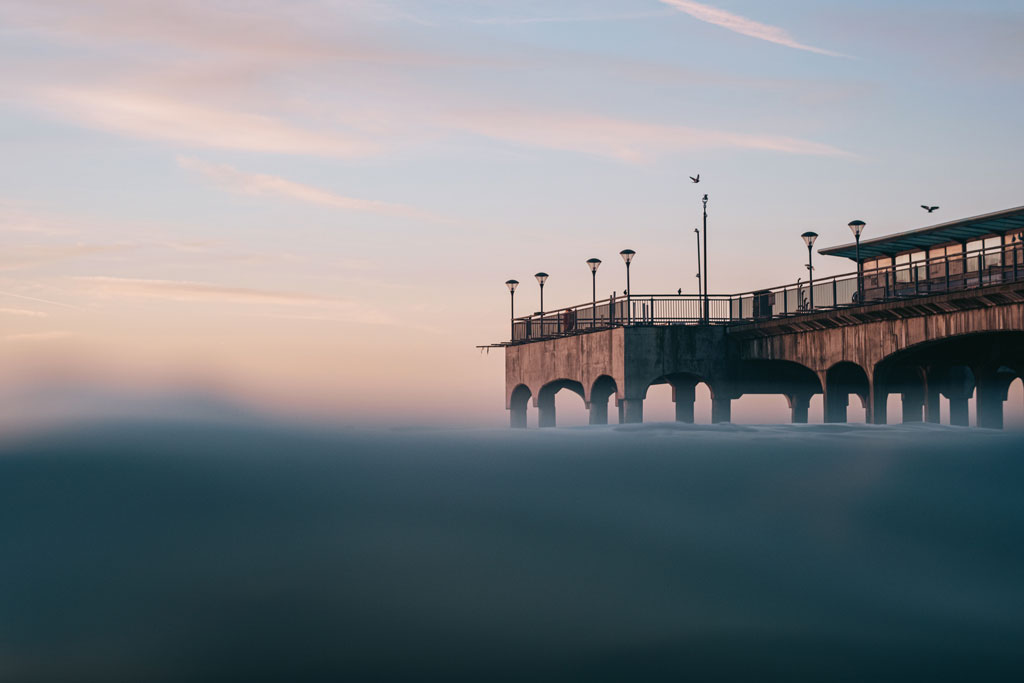 Increasing Sun
This is my outright favourite kind of image to produce out in the water. I like to go out a few minutes prior to dawn to get in touch with nature and the water as it moves around me. For this shot I settled myself low at water level and waited for the sun to increase over the horizon.
By concentrating on the water up close to my lens, I can catch really abstract shots of the sun rising. No image is ever the like the water is constantly various and the sun reveals itself in a different way every day. We all understand that shooting into the sun can blow the highlights of an image, so I tend to underexpose my images when shooting in this way.
That method I can recover any information from the dark locations of the scene while guaranteeing I have not lost any in the highlights later in Lightroom. I do discover if there is enough soft cloud or haze over the sea, it can sometimes lower the brightness of the sun simply enough for me to fire off images for a little bit longer.
Underexpose your images when shooting into sun to avoid capturing blown highlights. Fujifilm X-T3, 18-55mm, Seafrogs undersea housing, 1/250sec at f/8, ISO 250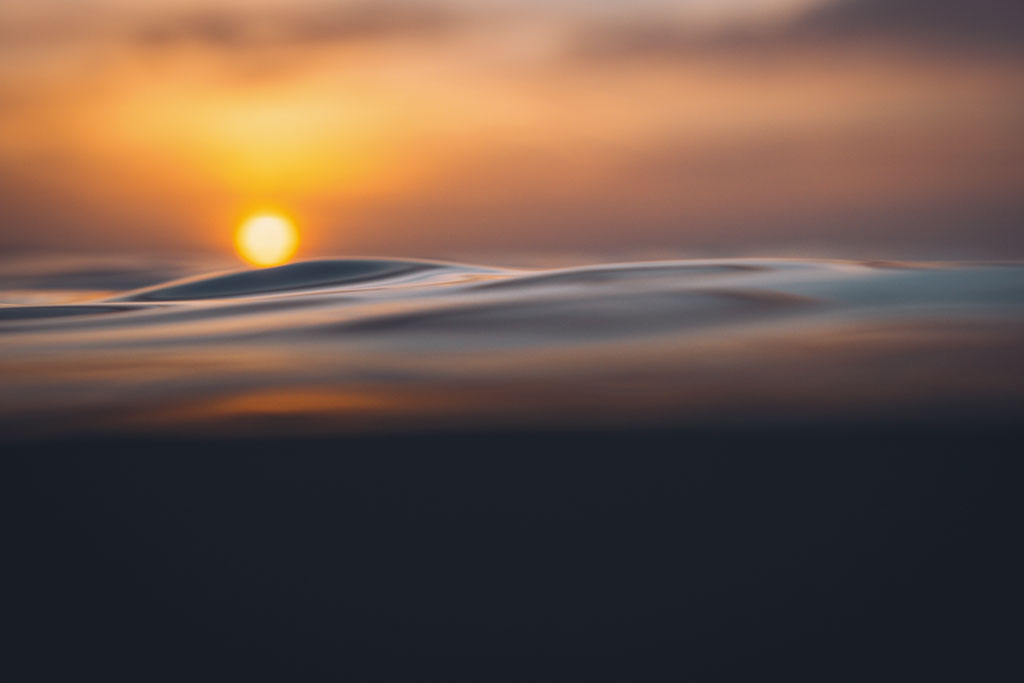 The Wave
I've always liked a slightly slower shutter speed to get imaginative at the shoreline or in the water. For this shot I headed out on a 'wavey' day and had imagined a wave reviewing my head and attempting to capture the movement as it discussed.
I set my shutter speed to 1/8sec and waited. As the waves came over, I fired off numerous shots. It didn't take wish for me to bag this image, which I was so excited to see on my screen! The imagination of longer shutter speeds out in the water is so rejuvenating, understanding not whatever has to be super-sharp to be an excellent image. Knowing brand-new methods and having a play can be the most enjoyable approach to photography.
Do not let being in the sea stop you from catching movement. Fujifilm X-T3, 18-55mm, Seafrogs underwater real estate, 1/8sec at f/8, ISO 80